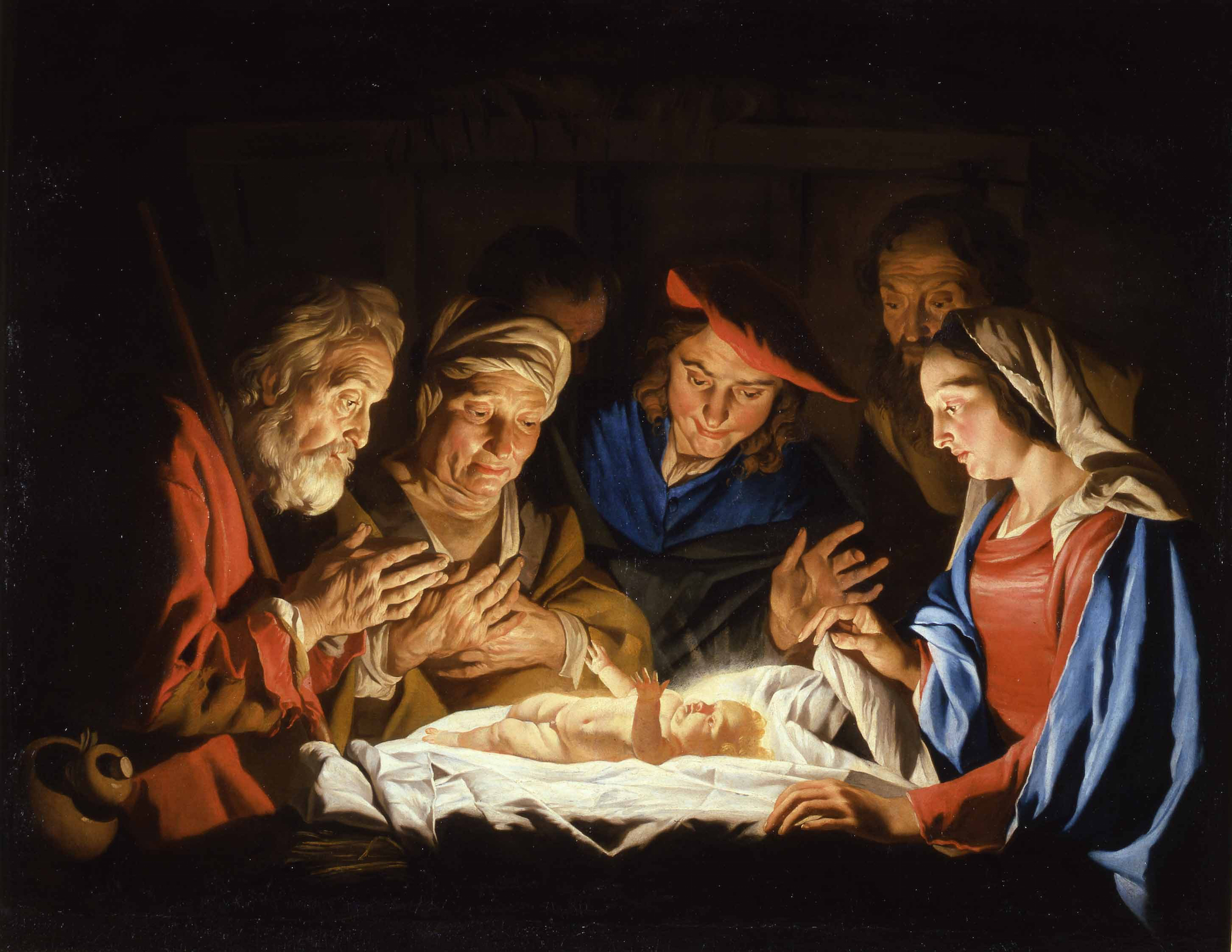 Micah 5:2 KJV
But thou, Bethlehem Ephratah,
though thou be little
among the thousands of Judah,
yet out of thee shall He come forth unto me
that is to be ruler in Israel;
whose goings forth have been from of old,
from everlasting.
But God tells us this: 'Bethlehem Ephrathah is only a little town, among all the many towns in Judah ,' God says. 'But I will choose someone who is born there. He will rule Israel for me. Long, long ago, I prepared for him to come.'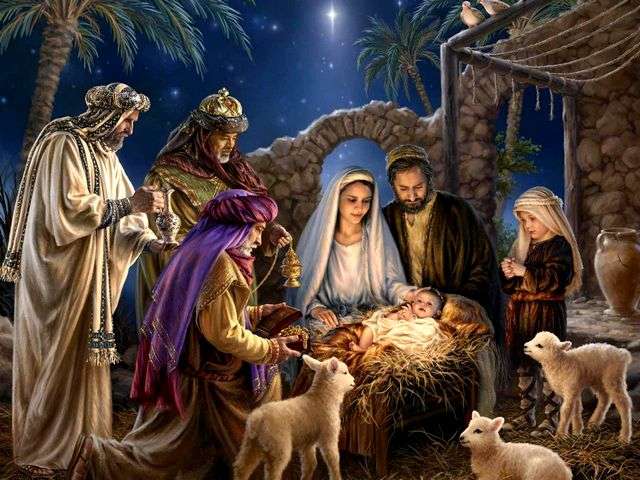 Bethlehem Ephratah
Bethlehem Ephratah (Genesis 48:7), or, Bethlehem Judah; so called to distinguish it from Bethlehem in Zebulun. It is a few miles southwest of Jerusalem. Beth-lehem means "the house of bread"; Ephratah means "fruitful". Both names referring to the fertility of the region.
Though thou be little among
Though you are scarcely large enough to be reckoned among, &c.
It was an insignificant place, both in size and population; so that in Joshua 15:21 , &c., it is not enumerated among the cities of Judah; nor in the list in Nehemiah 11:25 , &c.
Under Rehoboam it became a city: 2 Chronicles 11:6 , "He built Bethlehem."
Matthew 2:6 seems to contradict Micah, "thou art not the least," But really he, by an independent testimony of the Spirit, confirms the prophet, Little in worldly importance, thou art not least (that is, far from least, yea, the very greatest) among the thousands, of princes of Judah, in the spiritual significance of being the birthplace of Messiah (John 7:42).
God chooses the little things of the world to eclipse in glory its greatest things (Judges 6:15, John 1:46, 1 Corinthians 1:27,28).
The low state of David's line when Messiah was born is also implied here.
Thousands
Each tribe was divided into clans or "thousands" (each thousand containing a thousand families), which had their several heads or "princes"; hence in Matthew 2:6 it is quoted "princes," substantially the same as in Micah, and authoritatively explained in Matthew.
It is not so much this thousand that is preferred to the other thousands of Judah, but the Governor or Chief Prince out of it, who is preferred to the governors of all the other thousands.
It is called a "town" (rather in the Greek, "village"), John 7:42 ; though scarcely containing a thousand inhabitants, it is ranked among the "thousands" or larger divisions of the tribe, because of its being the cradle of David's line, and of the Divine Son of David.
Moses divided the people into thousands, hundreds, fifties, and tens, with their respective "rulers" (Exodus 18:25; compare 1 Samuel 10:19).
Unto me
Unto me means unto God the Father (Luke 1:32): to fulfil all the Father's will and purpose from eternity. So the Son declares (Psalms 2:7, 40:7,8 , John 4:34); and the Father confirms it (Matthew 3:17, 12:18 , compare with Isaiah 42:1 ). God's glory is hereby made the ultimate end of redemption.
Ruler
The "Shiloh," "Prince of peace," "on whose shoulders the government is laid" (Genesis 49:10, Isaiah 9:6).
In 2 Samuel 23:3 we read, "He that ruleth over men must be just," the same Hebrew word is employed. The Messiah alone realizes David's ideal of a ruler. Also in Jeremiah 30:21, "their governor shall proceed from the midst of them"; answering closely to "out of thee shall come forth the ruler," here (compare Isaiah 11:1-4 ).
Goings forth … from everlasting
The plain antithesis of this clause, to "come forth out of thee" (from Bethlehem), shows that the eternal generation of the Son is meant.
The terms convey the strongest assertion of infinite duration of which the Hebrew language is capable (compare Psalms 90:2, Proverbs 8:22-23, John 1:1).
Messiah's generation as man coming forth unto God to do His will on earth is from Bethlehem; but as Son of God, His goings forth are from everlasting.
The promise of the Redeemer at first was vaguely general (Genesis 3:15).
Then the Shemitic division of mankind is declared as the quarter in which He was to be looked for (Genesis 9:26-27 );
then it grows clearer, defining the race and nation whence the Deliverer should come, namely, the seed of Abraham, the Jews (Genesis 12:3);
then the particular tribe, Judah (Genesis 49:10);
then the family, that of David (Psalms 89:19-20);
then the very town of His birth, here.
And as His coming drew nigh, the very parentage (Matthew 1:1-17, Luke 1:26-35, 2:1-7);
and then all the scattered rays of prophecy concentrate in Jesus, as their focus (Hebrews 1:1-2 ).
How many of us haven't learned this passage in Sunday School during Advent?
Many know its words, but what does it actually mean?
Micah points to one of the smallest cities in Judah. At Bethlehem in the fields of Efratha.
Compared to Jerusalem, Hebron or Beersheba, Bethlehem was a small town with little respect and only a few inhabitants.
But God chooses this city as the place where the Ruler of Israel, yes the Ruler of the world, will be born. Just like once David was born in Bethlehem and wandered through the fields of Ephratha with his flock.
But the King whom God has in mind here is a very special one.
For, it says, its endings are of old, of the days of eternity.
This King is of divine and eternal origin. He was there, before the creation of the world.
We know that Micah here prophesies the coming of God's Son. God chose the insignificant Bethlehem for His Son. Jesus begins humbly; very humble, in a manger, in a feeding trough.
Because He comes for people of "low state." For the poor and miserable. Because God came to offer sinners salvation and forgiveness.
Thou Bethlehem Ephratha
Micah's prophecies are full of the footsteps of the coming Christ. This is also the case in the text we read today. It is a core text, from which the believers under the old covenant knew: in Bethlehem … there the Messiah will be born.
Matthew 2:5‭-‬6 KJV
And they said unto him,
In Bethlehem of Judaea:
for thus it is written by the prophet,
And thou Bethlehem, in the land of Juda,
art not the least among the princes of Juda:
for out of thee shall come a Governor,
that shall rule my people Israel.
Are you paying attention? Not in the distinguished Jerusalem with its impressive temple and beautiful palaces. But in little and poor Bethlehem, hardly counted among the families of Judah, He wanted to be born there.
His birth at Bethlehem therefore contains a rich gospel.
It shows how Christ wants to work and be under the poor, under the despised, under the helpless. How He came precisely to such and, and for such, and wants to reveal His glory as a mediator among them.
What a great comfort, especially when I got to know myself as such a helpless person.
As a man who has nothing with which I could exist before God.
In myself poor and lost to God.
His birth at Bethlehem proclaims to me: and yet there is hope.
Because …
▪︎ He nevertheless gives a lot of attention to those who do not count in the world, who are not seen.
▪︎ He nevertheless gives a lot of attention to those who needily kneel before Him!
Bethlehem Ephratha … Yes, where else should the king of Israel come from?
Micah has seen that the Lord will carry out His plan and restore Israel after a period of exile. The days of David will return, and Israel will again take its place among the nations with power and honor.
Micah does not mention David, but Bethlehem, where Israel's greatest king hitherto came from.
We do not know exactly what kind of kingdom Micah will have thought of.
But his words will be wonderfully fulfilled: Israel's greatest king will come from Bethlehem.
Bethlehem, a small place. Certainly not a world city, not Rome or Jerusalem!
But it is precisely there that the King of kings will be born.
Why there?
Bethlehem means: bread house. Would that be why God chose it over other places? In any case, out of that house of bread will come the king who will say, "I am the bread of life; whoever comes to me shall by no means go hungry…"
John 6:35 KJV
And Jesus said unto them,
I am the bread of life:
he that cometh to me shall never hunger;
and he that believeth on me shall never thirst.
× 0 ×
Internet: http://harryschoemaker.nl
Website: https://devotionals.harryschoemaker.nl
~
Facebook: https://www.facebook.com/worldwide.ekklesia/
Facebook Group: https://www.facebook.com/groups/302675914424623/
Twitter: @SchoemakerHarry