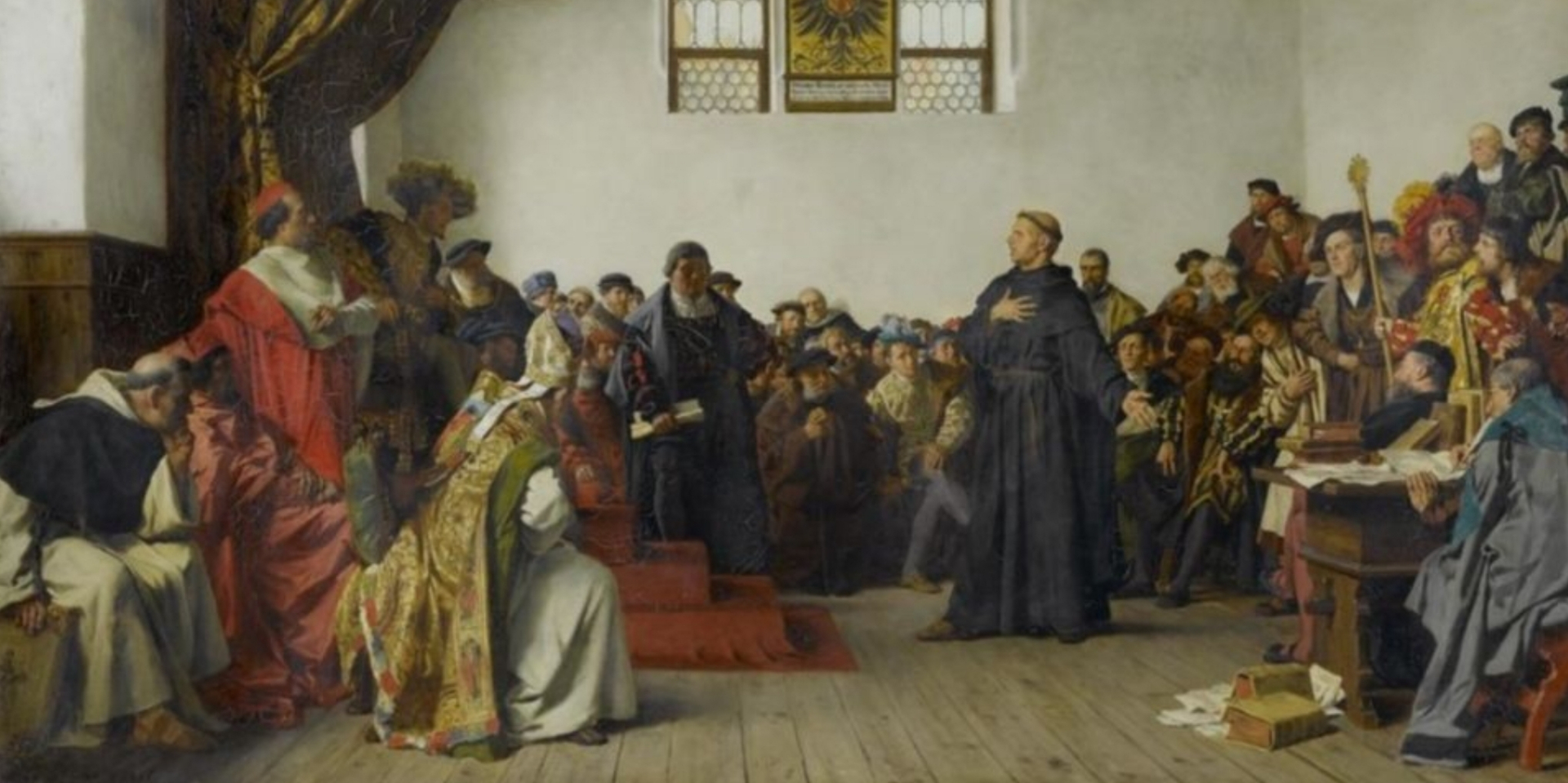 Luther was not satisfied with the New Testament alone.
He spent 11 years translating the Old Testament.
Why so long, you will wonder?
Well, the Old Testament contains so many things that were not known at all in Germany.
Luther sought out Jewish scholars to learn more about the weights and measures of the time.
He also visited slaughterhouses to get good German terms for the sacrificial activities.
For example, he listened to potters turning the disc
and to fishermen who tied their nets.
He garnered a tremendous amount of words that people used and understood in his day.
Luther thought that ordinary citizens should be able to understand the Bible.
He would stand firm for his conviction.
In Worms he defended himself with these words: "Unless I am convinced by the Scriptures of the opposite … here I am … I have no choice."
If you are gripped by God's Truth, you can no longer settle for half the truth.