Matthew 3:1-3 (Tyndale Bible 1526)
¹In those days Ihon the Baptiser, came and preached in the wilderness of jury  ²saying: repent, the kingdom of heaven is at hand. ³This is he of whom it is spoken by the prophet Isay, which saith: The voice of a crier in wilderness, prepare the Lord's way, and make his paths straight.
Other translations
Matthew 3:1-3 NASB
¹Now in those days John the Baptist came, preaching in the wilderness of Judea, saying,
² "Repent, for the kingdom of heaven is at hand."
³For this is the one referred to by Isaiah the prophet when he said, "The voice of one crying in the wilderness, 'Make ready the way of the Lord, Make His paths straight!'"
x O x
Where we have one verb for 'walk', the Lulu people have more than ten.
They express how a person walks in all kinds of ways: stately, slouch, in tight clothes, with large strides, etc.
In Madagascar there is a language group that has dozens of words for color nuances in its language. You have to train your eye to see the differences as an outsider, because we don't make those distinctions, so we don't see them. Is our language poor or theirs?
No wonder a translator made mistakes in the following sentence: "the voice of one crying in the wilderness."
He translates 'to call' with the verb he heard people use.
Later on he discovered that this verb is only used for babies who cry.
No wonder people don't understand …
Have you ever realized that every word in the Bible has been thought through?
The Hebrew and Greek of centuries ago had to be squeezed into the straitjacket of 17th century languages like German, English, and Dutch.
Sometimes that resulted in long and difficult sentences.
Just try to give a good translation of the above verses from the Tyndale Bible from 1526 into present day English.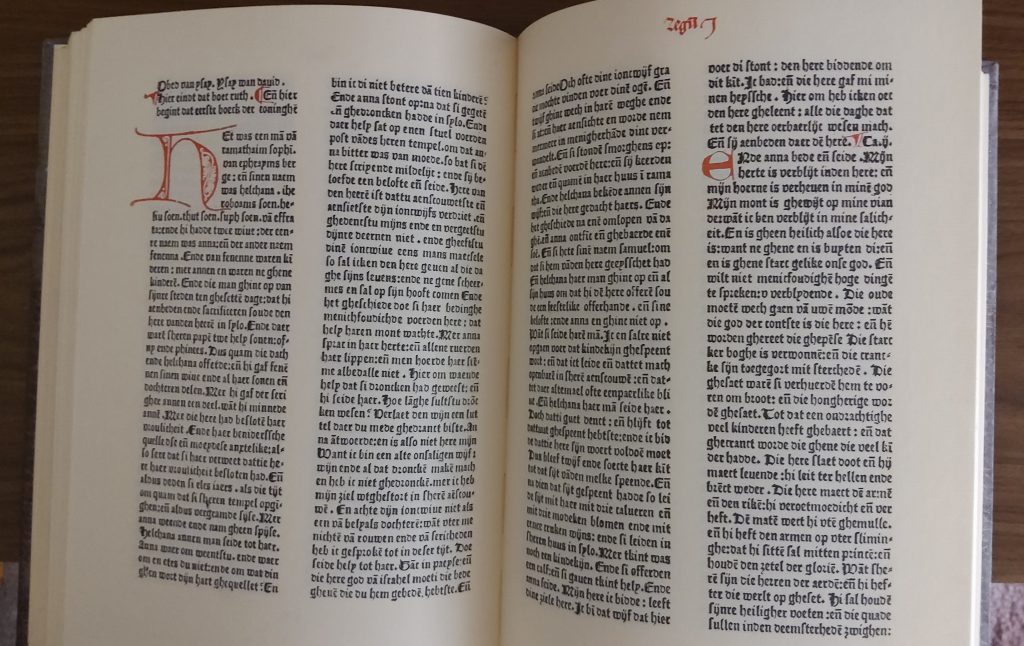 Twitter: @SchoemakerHarry
Website 1: https://devotionals.harryschoemaker.nl
Website 2: http://bijbelplaatjes.nl
You are welcome to share your comment in the comment section.