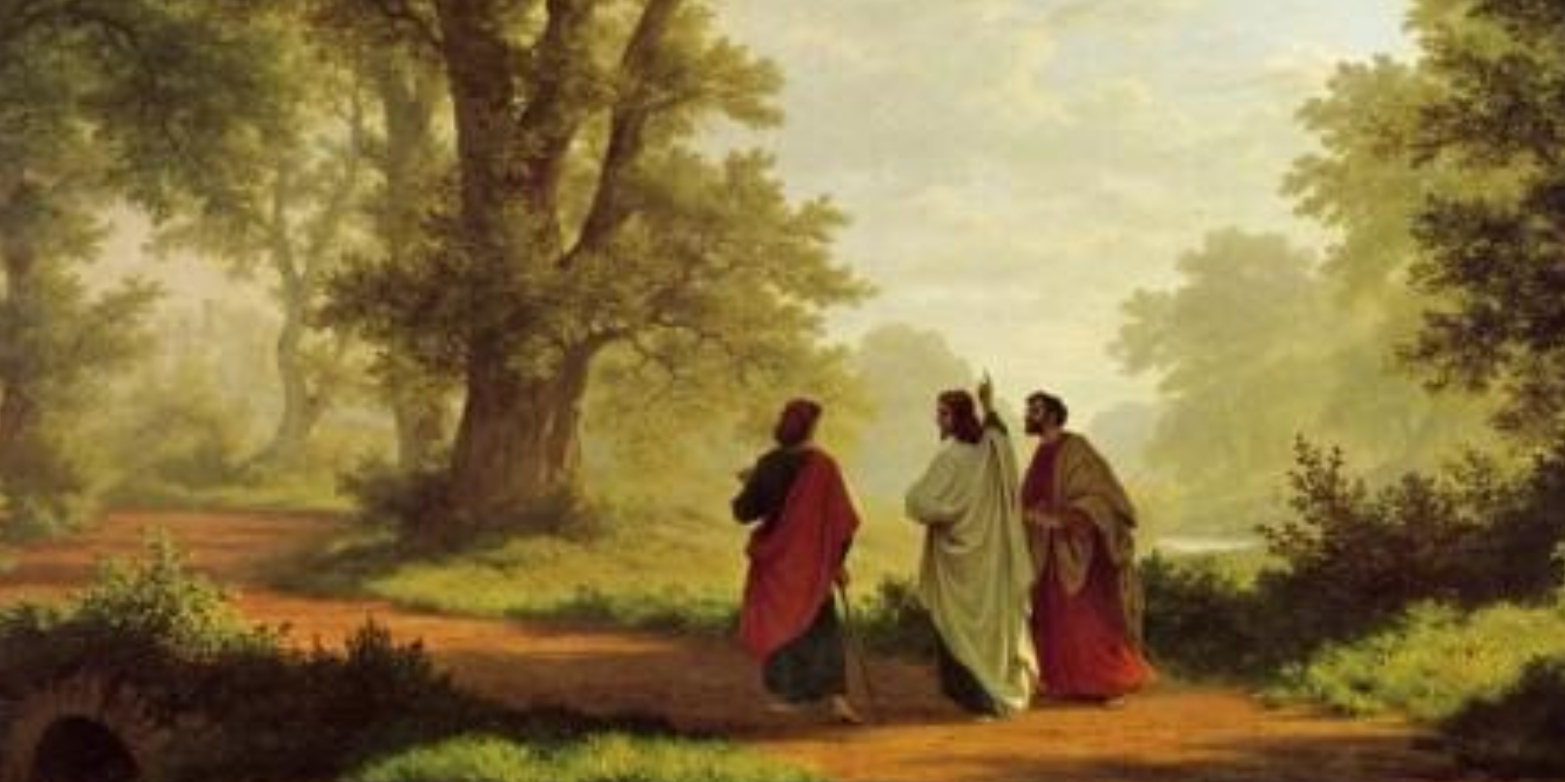 Luke 24:15 NASB
While they were talking and discussing,
Jesus Himself approached,
and began traveling with them.
Here you have the actual 'Easter feast' for the two men on the road to Emmaus.
There is only One Who can really make it 'Easter' in our lives, and that is the Prince of Life Himself. It is His coming that perfects our salvation. We must always remember that only He makes the feast.
Although, to be complete, I must also add that although Jesus came, and went with them, they did not recognize Him. This was not because He was risen from the grave with an other body, but because their eyes were kept. The Lord did not allow Himself to be recognized yet. He had His wise reasons for that. The work of the Lord is always perfect and miraculous.
What wise intentions He has with His divine teaching.
If He not immediately revealed himself, the scriptures would have remained closed to them.
And they should have lived on, knowing, but not understanding, the scriptures.
He comes to them and goes with them, and He, for the time being, remains a Stranger to them.
This also means that the Lord can be busy with you, without you recognizing it.
This also means that the Lord can be answering your prayer, without you knowing it.
This also means that the Lord can be protecting you from danger, while you don't even realize that you are in danger.
This also means that the Lord can be caring for you, while you feel alone and not cared for.
This also means that the Lord can be working out His eternal plan, when you were asking, where God was when this, or that happened.
It came to pass that Jesus Himself came to them,
later He gave His Spirit, as a comforter, to stay with us.
He went with them,
if you belong to Him, you may be sure, that He is always with you!
No matter what!
~~~~~
PS. Make it your habit to check out my website, as without any good reason my pages or account on Facebook may be gone again.
Bookmark the devotionals or add it to your homescreen. https://devotionals.harryschoemaker.nl
Internet: http://harryschoemaker.nl
~
ENGLISH
Facebook: https://www.facebook.com/worldwide.ekklesia/
Twitter: @SchoemakerHarry
Website: https://devotionals.harryschoemaker.nl
~
NEDERLANDS
(Ligt, doordat het niet meer gelezen werd, momenteel even stil)
Facebook: https//www.facebook.com/wereldwijde.ekklesia/
Twitter: Twitter: @SchoemakerHarry
Website: https://overdenkingen.harryschoemaker.nl
About Author