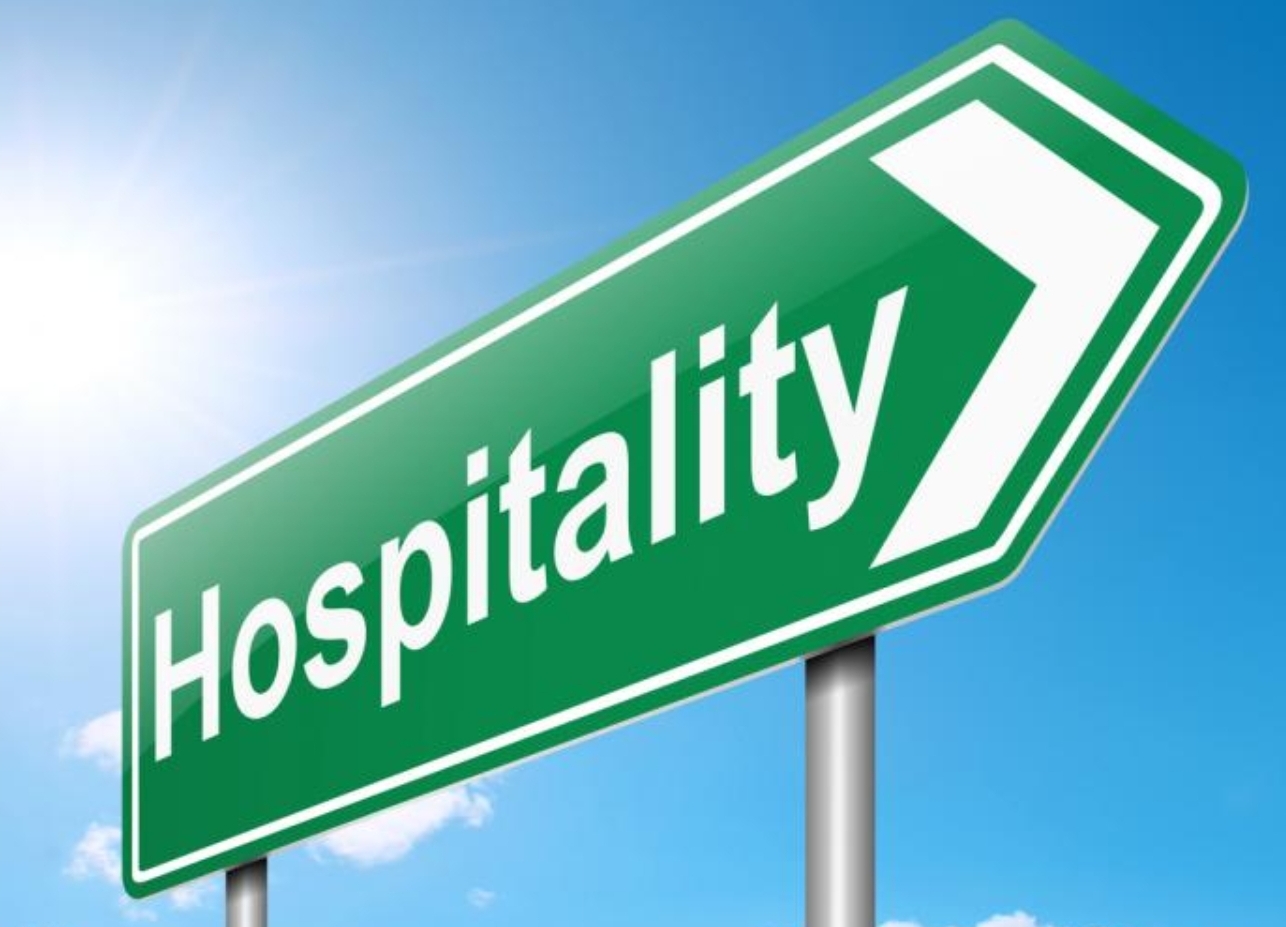 Luke 14:7-14
Jesus noticed that the guests chose the best seats at the table, namely those close to the host. That's why He spoke to them about it in the form of a story.
He said, "When you're invited to a wedding, don't sit close to the host at the table. Maybe someone more important than you will come. Then the host would come up and say, 'Will you please make room for this man?" And after that you should sit all the way at the end of the table because only there is room left, and you would be terribly ashamed.
But if you're invited, sit at the very end of the table. Perhaps when the host comes in, the host will say to you, "Friend, get closer to me." That will be an honor for you and the other guests will see that.
Anyone who considers themselves important will be humiliated. But someone who is modest will be honored."
He also said to the man who invited Him, "If you're inviting people to a meal, don't ask your friends, your brothers, your relatives or your wealthy neighbors. Because they can invite you back next time, and that's how you would be rewarded. But if you want to invite people to a meal, invite beggars and poor people. It will be great for you if you do, because they cannot reward you for it. You will be rewarded on the day that the people who have lived the way God wants them to rise from the dead."
In this Bible passage, Jesus calls us to be hospitable and humble.
Fighting for precedence, fighting for a first place, is apparently part of our human character. In a sports match it is called healthy rivalry, but it can also become unhealthy jealousy in life.
When he sits at the table, Jesus notices that many do their best to get a nice place. They feel themselves very important and they really want to stand out. With the example of a meal at a wedding, Jesus warns guests about what might happen next. He also wants to show them who they are, and what people should actually be.
At a wedding, sitting or lying down with a meal was carefully arranged. His place was assigned. But it may have happened that with an ambition-driven person ambition was taken too high. For example, because people thought: 'he is late or she will not come anymore.
But if the other one did come in, such an ambitious person had to exchange his place for one that was left, often the last. That is very humiliating. Jesus says that it is therefore better to act differently and to take the last place in advance.
Being humble is a great virtue.
In humility esteeming the other higher than yourself shows character (Philippians 2:1-5). Anyone who wants to assert himself and thereby repress others will notice that God is still there. God humbles those who exalt themselves, He exalts those who humble themselves.
Luke 14:11 KJV
For whosoever exalteth himself
shall be abased (humiliated)
and he that humbleth himself
shall be exalted.
Humiliating yourself before God and people is a requirement in his Kingdom.
Luke 14:12 KJV
Then said he also to him that bade him (who invited him):
When thou makest a dinner or a supper (afternoon or evening meal),
call not thy friends, nor thy brethren,
neither thy kinsmen (relatives),
nor thy rich neighbours;
lest they also bid thee again,
and a recompence be made thee.
(so that they do not in turn ask you back
and you will be rewarded).
Here Jesus actually says that much hospitality comes only from selfishness: You invite someone to receive something in return. But if we are humble and really hospitable, we don't. Then we selflessly invite those who are nothing, have nothing, and cannot give anything back
Luke 14:13 KJV
But when thou makest a feast (when you prepare a party meal),
call the poor, the maimed (mutilated), the lame, the blind:
By doing this we rise above the small-human attitude. This sacrifice of self-denial makes us rich inwardly and finds reward upon Jesus' return (Matthew 25:31-46)
Luke 14:14 KJV
And thou shalt be blessed;
for they cannot recompense thee:
(because they have nothing to repay you)
for thou shalt be recompensed (rewarded)
at the resurrection of the just (righteous)
Let us love those who most need our love!
Prayer suggestion:
▪ Ask God to teach you to be meek and humble in heart.
~~~~~
PS. Make it your habit to check out my website, as without any good reason my pages or account on Facebook may be gone again.
Bookmark the devotionals or add it to your homescreen. https://devotionals.harryschoemaker.nl

Internet: http://harryschoemaker.nl
~
ENGLISH
Facebook: https://www.facebook.com/worldwide.ekklesia/
Twitter: @SchoemakerHarry
Website: https://devotionals.harryschoemaker.nl
~
NEDERLANDS
(Ligt, doordat het niet meer gelezen werd, momenteel even stil)
Facebook: https//www.facebook.com/wereldwijde.ekklesia/
Twitter: Twitter: @SchoemakerHarry
Website: https://overdenkingen.harryschoemaker.nl