The appointment of Besaleel and Oholiab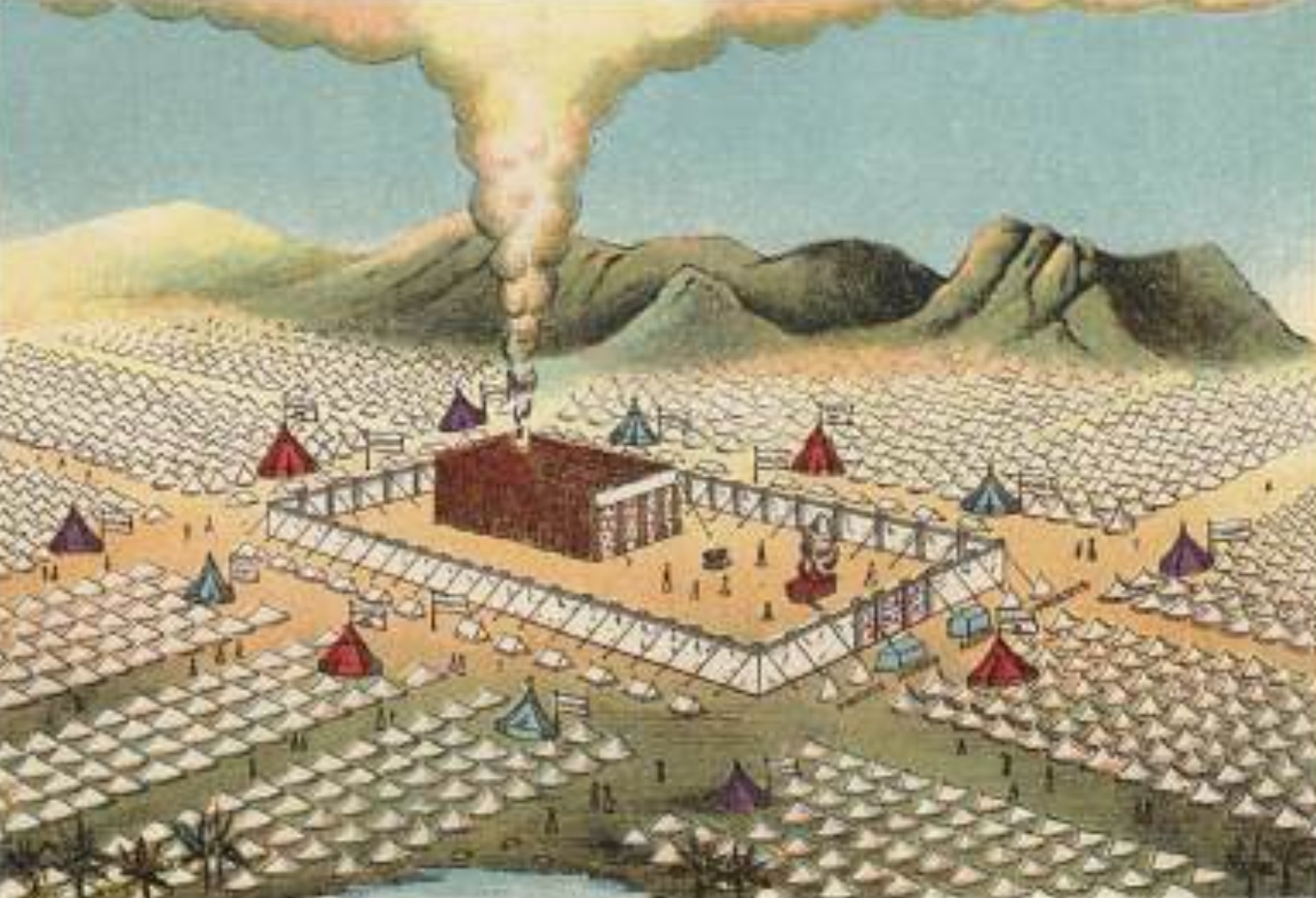 Exodus 35:30-36:2
And Moses said unto the children of Israel, See, the Lord hath called by name Bezaleel the son of Uri, the son of Hur, of the tribe of Judah; And he hath filled him with the spirit of God, in wisdom, in understanding, and in knowledge, and in all manner of workmanship; And to devise curious works, to work in gold, and in silver, and in brass, And in the cutting of stones, to set them, and in carving of wood, to make any manner of cunning work. And he hath put in his heart that he may teach, both he, and Aholiab, the son of Ahisamach, of the tribe of Dan. Them hath he filled with wisdom of heart, to work all manner of work, of the engraver, and of the cunning workman, and of the embroiderer, in blue, and in purple, in scarlet, and in fine linen, and of the weaver, even of them that do any work, and of those that devise cunning work.
Then wrought Bezaleel and Aholiab, and every wise hearted man, in whom the Lord put wisdom and understanding to know how to work all manner of work for the service of the sanctuary, according to all that the Lord had commanded. And Moses called Bezaleel and Aholiab, and every wise hearted man, in whose heart the Lord had put wisdom, even every one whose heart stirred him up to come unto the work to do it:
In this section of Exodus we read the first beginnings of the building of the tabernacle.
We immediately notice a number of things. Someone is PARTICULAR is called for this task: Besalel the son of Uri, the son of Hur, of the tribe of Judah.
So it was not just someone from the people of Israel, but someone chosen by God.
It was therefore a special task to build this tabernacle.
We also see that he was FILLED WITH GOD'S SPIRIT. Yes, indeed, the disciples were not the first to be filled with the Spirit of God. This fulfillment gave the man here the necessary WISDOM, INSIGHT and KNOWLEDGE for all kinds of work that had to be done to build the tabernacle.
He had to DESIGN the tabernacle according to the God-given guidelines. He had to consider how to implement those guidelines in GOLD, SILVER and COPPER; But also how to cut STONES; how to CUT WOOD and how to MAKE all the work to be designed.
GOLD, SILVER and COPPER each have a special symbolic meaning in this prophetic home.
And God gave into the heart of him and Oholiab the son of Achishamak of the tribe of Dan to TEACH OTHERS. So it is clearly God (And not a fellow man) Who first gives through His Spirit, the knowledge and the skills to be able to work on His House, and that it is also God Who then gives these people in the heart to TEACH OTHERS.
God FILLED THEM WITH SKILLS OF ART, to make all the work of a craftsman, of an artist, of a maker of MULTI-COLORED EMBROIDERY in BLUE-PURPLE, RED-PURPLE, SCARLET, and FINE LINEN: performers of all kinds of work.
The MULTI-COLORED EMBROIDERY and the colors BLUE-PURPLE, RED-PURPLE, SCARLET, and FINE LINEN each have a symbolic meaning.
Then, not only Besaleel and Oholiab must work on the tabernacle, but every man of art, on whom the LORD has bestowed WISDOM and INSIGHT on those things, so they may understand how to do the work for the the sanctuary, IN ACCORDANCE WITH ALL THAT THE LORD HAS COMMANDED. Anyone WHOSE HEART STIRRED HIM was allowed to help building God's house.
Nowadays it is very different in many places. FILLED WITH GOD'S SPIRIT, having WISDOM, INSIGHT, and KNOWLEDGE, is nothing in many churches. As long as you don't have a "license" from that denomination, you may shut up and stay in the pews.
Even if your heart urges you to build on God's house, you will not be given much space, and you may even be expelled from the community, if they do not like what you have to say.
In the study, which I hope to start as soon as the camera arrived, I also want to deal in large with the symbolic meanings that can be found in the tabernacle, how it is pointing to the Christ, and what it still has to tell us today.
I also hope that there will be people interested in this important part of the Old Testament.
At this moment it is not yet clear in which language I will do this study. This is largely depending on the interest shown. It will probably be in English, but if there is more interest in Dutch, that is also an option.