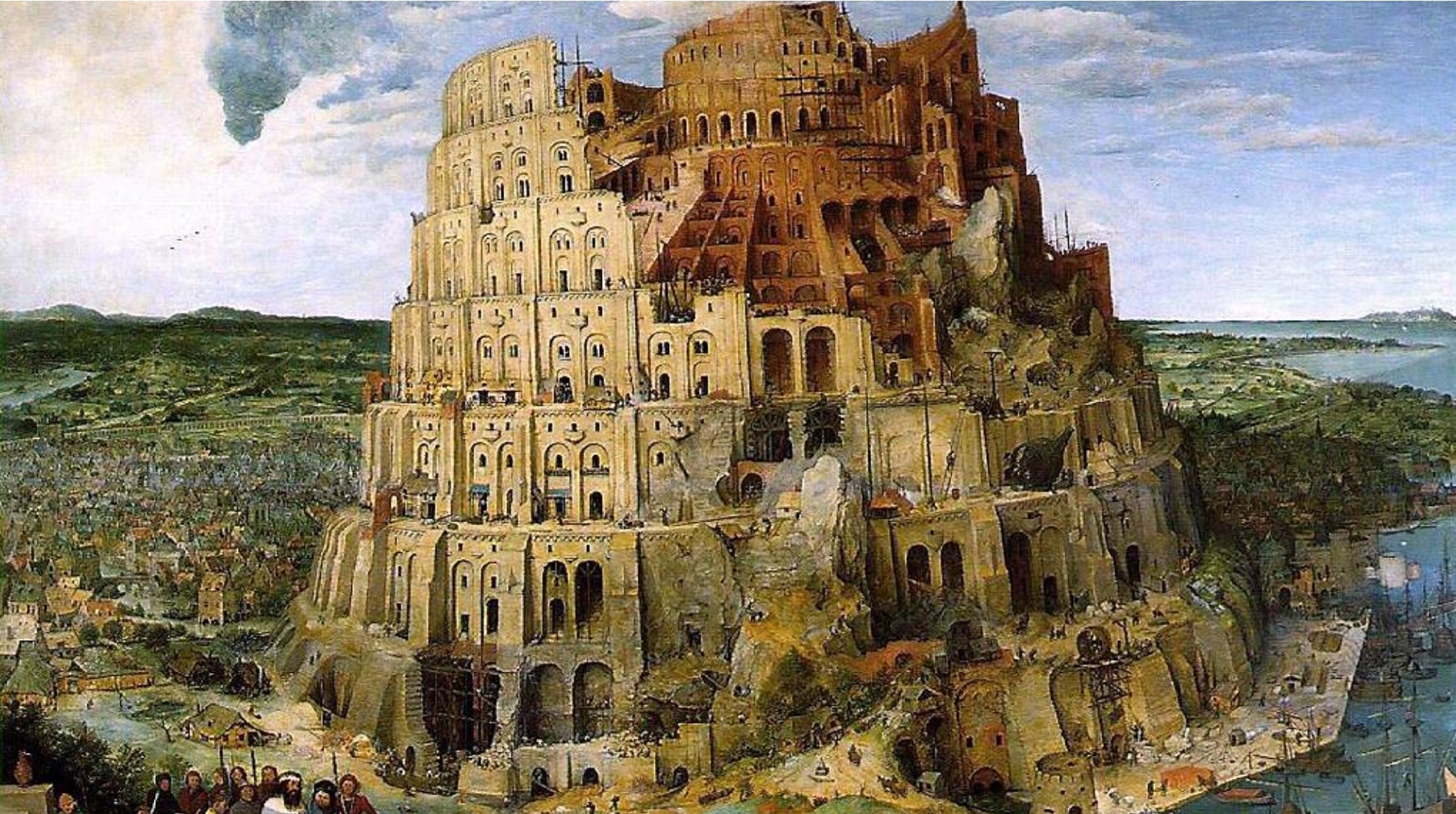 Genesis 11:7-8
⁷Let us go down,
and there confound (confuse) their language,
that they may not understand one another's speech.‭
⁸So the LORD scattered them abroad from there
upon the face of all the earth (all over the earth)
and they left off to build the city.‭
(they stopped building the city)
Don't be so difficult! What does it matter? What difference does it make?
What is so bad about building a city. And why shouldn't a tower be built in it? Isn't it great that such primitive people can deliver such a work?
Some think that God never allows us to do nice things. But that is nonsense of course!
Maybe you have thought that too?
I have learned to think about why I actually want something.
What is the real underlying reason for a desire or a wish?
The real reason for building a city and a tower here, was rebellion against God.
After all, God's command was to spread across the earth.
Genesis 9:1
And God blessed Noah and his sons,
and said unto them,
Be fruitful,
and multiply,
and replenish (fill) the earth.‭
But in Genesis 11:4 we read
And they said, Go to, let us build us a city
and a tower, whose top ‭may reach‭ unto heaven;
and let us make us a name,
lest we be scattered abroad
upon the face of the whole earth.
They no longer wanted to travel further across the earth. Still, that was what they should do. They had to start inhabiting and managing the earth again.
They also did not want to make God great, but they wanted to make a name for themselves
What you often see these days, is that when people do not find God's rules matching to what they want, they adjust those rules according to their will. And even if they still pray "Your will be done", these words are no longer meaningful..!
It is not about what people say, but what really is in their hearts.
As in many churches today, people here, in this passage, were still religious, but they no longer served God. They were certainly not incredulous! They even developed their own religion. And that tower was the symbol of that religion, that was made so they could ascend to heaven by themselves.
That idea still exists.
In all world religions you have to do everything yourself to be able to come to God. The special thing about our God is however:
That He has done everything necessary for us.
That we don't have to try to climb up to Him, but that He will come down to us.

Here, to see what people were doing.
Later, in His Son Jesus.
And now, in the Holy Spirit, Who wants to dwell in all His own.
~~~~~
Internet: http://harryschoemaker.nl
~
ENGLISH
Facebook: https://www.facebook.com/worldwide.ekklesia/
Twitter: @SchoemakerHarry
Website: https://devotionals.harryschoemaker.nl
~
NEDERLANDS
Facebook: https://www.facebook.com/wereldwijde.ekklesia/
Twitter: Twitter: @SchoemakerHarry
Website: https://overdenkingen.harryschoemaker.nl