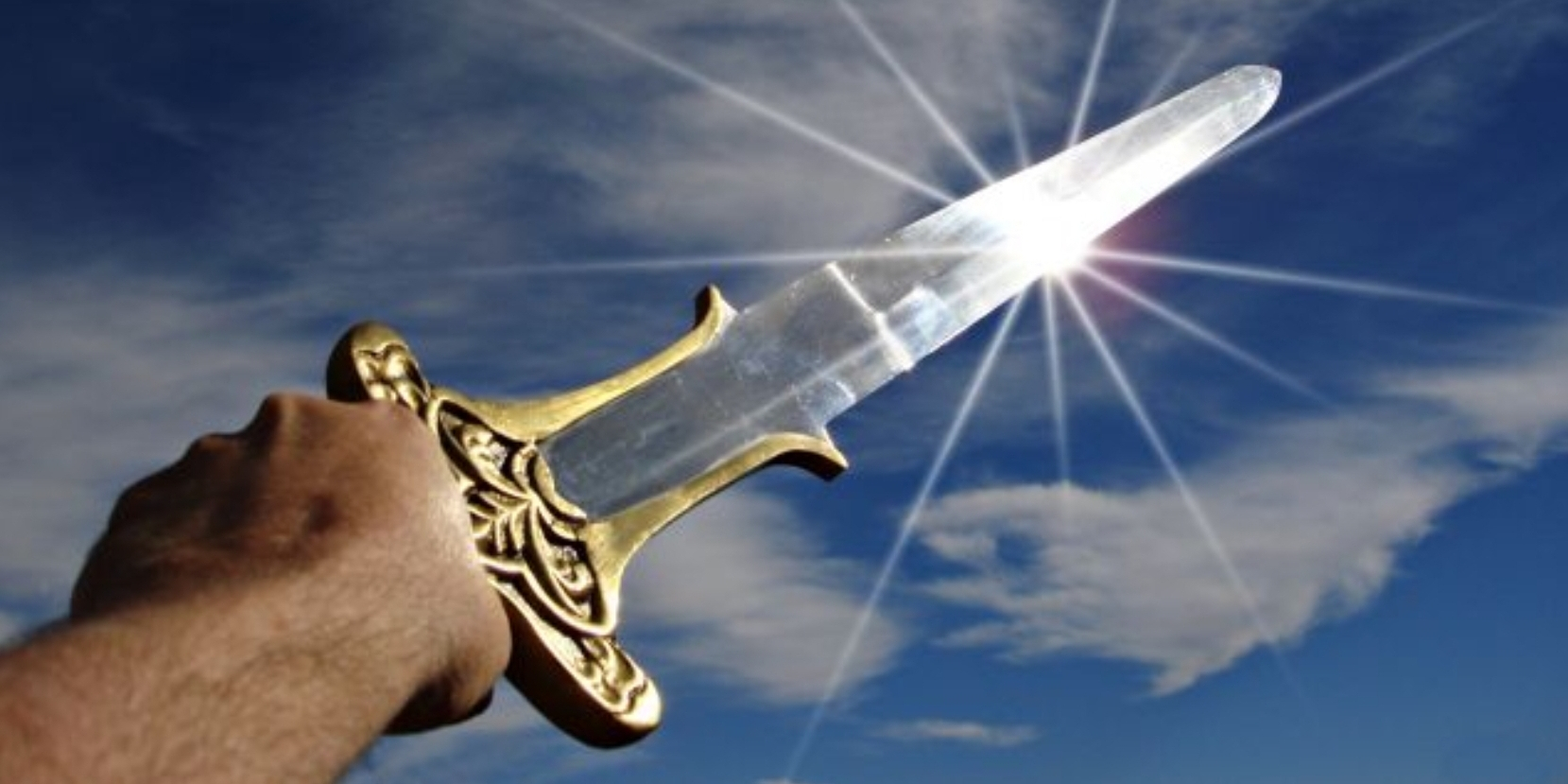 Psalms 149:6-7
⁶Let the high praises (exaltations) of God be in their mouth,
And a two-edged sword in their hand,
⁷To execute vengeance on the nations,
(To avenge the Gentiles)
And punishment on the peoples (the nations)
In other words:
With words of praise to God in their mouths and a razor-sharp sword in their hands, they beat the nations, taking revenge on hostile lands.
It is good to give glory to God.
But…
▪︎ We must not only have His word in our mouth;
we must also handle it.
▪︎ We should not only talk about it;
we must also do what it says,
we must also live by it.
Then, verse 7 teaches us, we will punish and defeat those who plan evil about His Kingdom and about us.
This beating is therefore done with the double-edged, razor-sharp sword. (Using the word of God). Compare this with Revelation 1:16
"out of His mouth went a sharp two-edged sword"
For your consideration:
▪︎ Do you pray (often) whether God wants to put an end to evil?
▪︎ Are you ready to fight against evil?
▪︎ What could you do?
Sharing of these messages is highly appreciated.
Internet http://harryschoemaker.nl
ENGLISH
Read more of these messages at:
https://devotionals.harryschoemaker.nl
follow me on Twitter: @schoemakerharry,
like my page "The Worldwide Ekklesia" at:
https://www.facebook.com/105183107629951
or join my group "The Worldwide Ekklesia" at:
https://www.facebook.com/groups/349239882338068
NEDERLANDS
Lees meer van deze berichten op:
https://overdenkingen.harryschoemaker.nl
Volg mij op Twitter: @schoemakerharry
of like mijn pagina "De Wereldwijde Ekklesia" op:
https://www.facebook.com/105641897612417
About Author