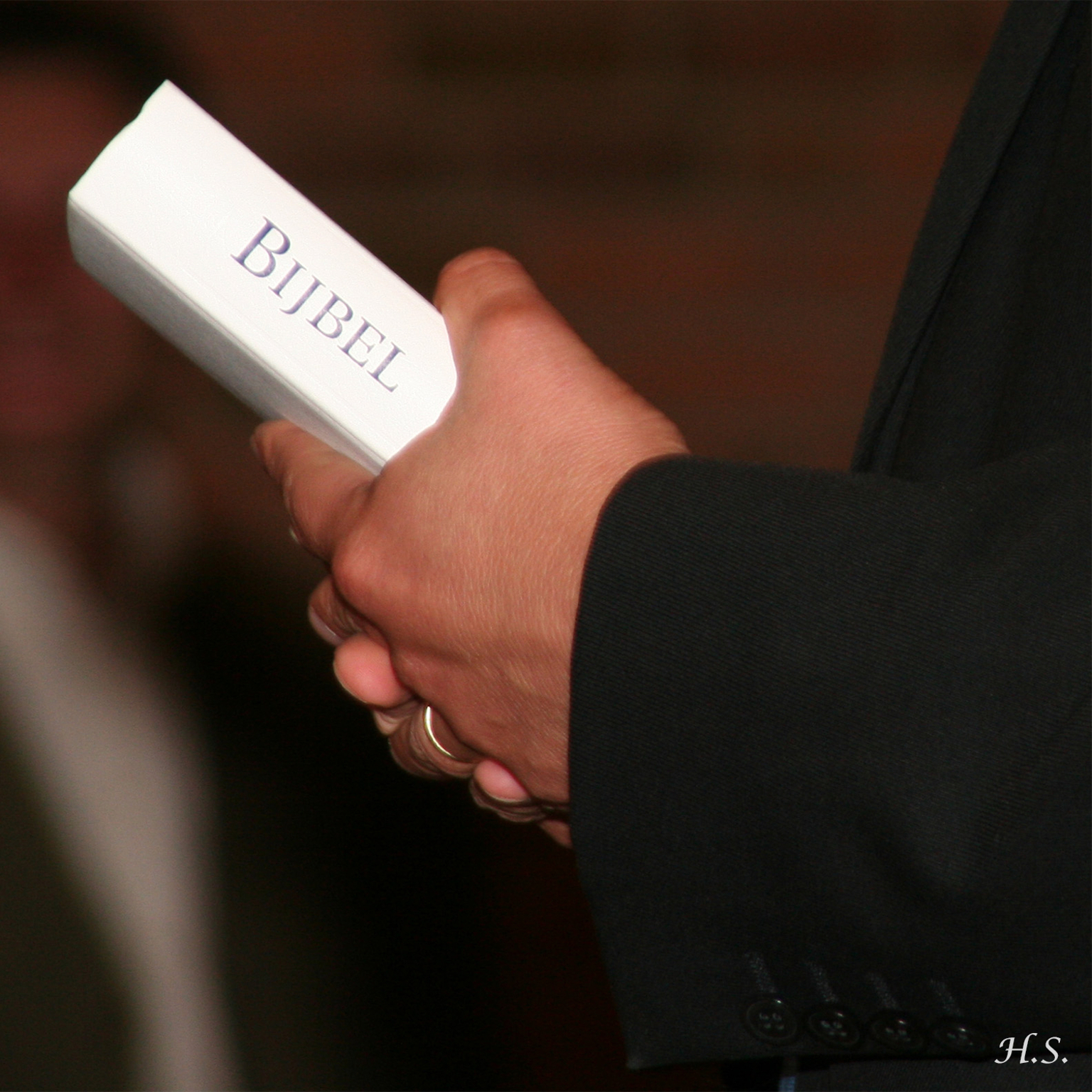 I believe that the Bible is not just a book. I believe it is the inspired word of God, so in fact, to me it is God's book.
It may have been put on paper by His "secretaries", by His prophets and apostles, but ultimately, He dictated it; it is His word. And it contains God's message to every generation on this world.
It doesn't only contain stories of the history of Israel, of the life of Jesus, and of the early church; but every page in it also contains lessons, warnings or encouragements for every generation that has lived, for our generation, and if God still has more patience with this sinful world, for coming generations.
When we open the Bible at the book of Jonah, we read of a prophet who got the order from God to go to that sinful city of Nineveh.
We read in Jonah 1:2-3 that God told him: ²"ARISE, GO to Nineveh the great city and CRY AGAINST IT, for their wickedness has come up before Me." ³But Jonah rose up to FLEE to Tarshish FROM THE PRESENCE OF THE LORD. So he went DOWN to Joppa, found a ship which was going to Tarshish, paid the fare and went DOWN into it to go with them to Tarshish FROM THE PRESENCE OF THE LORD.
Jonah didn't like to go to Israel's enemy to warn them for destruction.
If the punishment of God would come over them it was exactly what they deserved.
Jonah knew God, and he thought by himself when I go there and the people repent of their sins God will be merciful to them and forgive them.
That really IS how God is. FULL OF LOVE, FULL OF GRACE, ALWAYS READY TO HELP.
Jonah also did not like to be a PREACHER OF FIRE AND BRIMSTONE.
There is NO GLAMOUR in that.
People will not welcome you when you preach about an IMMINENT JUDGMENT.
People don't like you to tell them that HELLFIRE is waiting for them if they don't REPENT.
Jonah may have thought that the people of Nineveh might even catch him, imprison him and torture him for that message.
Ask the prosperity preachers of today.
There is MUCH MORE GLORY to receive in telling the people WHAT THEY LIKE TO HEAR. You may even be able to buy an extra aircraft (!)
But if you really want that people will get saved, you NEED to show them their HORRIBLE END if they don't repent.
Only after the people of NINEVEH REPENTED their city was saved.
Tell me what would have happened if Jonah didn't preach the imminent judgment, but just tell the people that GOD LOVES THEM and that He wants to BLESS THEM?
That is why those prosperity preachers have a GREAT RESPONSIBILITY for the people they are misleading.
Anyway Jonah made a well-considered, deliberate decision AGAINST the will of God. Instead of going to Nineveh he would go to Tarsus.
Tarsus in those days was like a kind of resort compared what might happen to him in Nineveh.
At least it offered him a more GLAMOROUS future, He may have thought.
Jonah fled from the presence of the Lord. (Jonah 1:3)
He tried to HIDE from his God. First below in the ship, and later among the masses of people in Tarsus. But only to realize soon that HE COULD NOT; NO ONE CAN HIDE HIMSELF FROM THE PRESENCE OF GOD.
The first people, Adam and Eve, also tried to HIDE from the presence of God, and they too realized that it is IMPOSSIBLE to hide from God.
Also David realized that HIS GOD WOULD ALWAYS BE WITH HIM and that he impossibly could hide for Him when he wrote in Psalms 139:7-12: ⁷Where can I go from Your Spirit? Or where can I flee from Your presence ⁸If I ascend to heaven, YOU ARE THERE; If I make my bed in Sheol, behold, YOU ARE THERE. ⁹If I take the wings of the dawn, If I dwell in the remotest part of the sea, ¹⁰EVEN THERE YOUR HAND WILL LEAD ME, And Your right hand will lay hold of me. ¹¹If I say, "Surely the darkness will overwhelm me, And the light around me will be night," ¹²Even the darkness is not dark to You, And the night is as bright as the day. Darkness and light are alike to You.
Are you trying to run away from God?
Are you trying to hide from God?
Give up your attempts!
For you simply can't!
But this part of the story is also telling us something else in these three verses.
We see in here that ACTING AGAINST GOD'S WILL, and that is SIN, will bring you DOWN. It will bring you DOWN deeper and deeper till there is no way you can possibly do anything to get out of it.
– It brought Jonah first DOWN to Joppa (to travel far away from God)
– Then DOWN into the ship (where he may have thought that he could hide from God)
– Then DOWN into the sea (where he thought that he would die)
– And then DOWN into the fish. (where he could not get out without God's intervention)
You need God to get out of it, to come free from it. That is why God gave us, after His Son died for us, the Holy Spirit as a comforter and guide.
As Jesus said in John 14:16: "I will ask the Father, and He will give you another Helper, that He may be with you forever"
Like Nineveh of which we read that God said in Jonah 1:2 "their wickedness has come up before Me."
The wickedness of the world today does not go UNNOTICED before God.
And this wickedness, your wickedness, will not go UNPUNISHED. The great judgment WILL COME, and it looks very bad for you if you don't repent of your sins.
From Nineveh you may learn that GOD IS WILLING TO FORGIVE and that hell doesn't have to be your DESTINATION.
But like the people of Nineveh YOU MUST REPENT and SURRENDER your life COMPLETELY to Jesus. Besides Jesus and His blood, that He shed for you too, there is NO HOPE for you.
His judgment WILL COME!
Ask yourself: Where will I spend eternity if it would come today?
Take your decision to surrender completely to Jesus, and to follow Him right now.
Repent now. You don't know, it may be your last chance, for if you like it or not, the Kingdom of God IS coming!
About Author