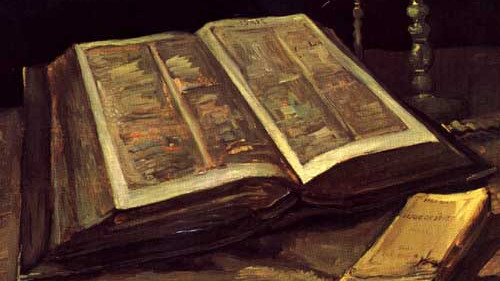 190524
There are three prophets who prophesied outside of Israel:
– Jonah prophesies in the capital of Assur: Ninevé. Assur is a great enemy of Israel. Jonah goes to Ninevé to warn the city. God wants to destroy that city because of all the terrible things that people do there. When the king of Ninevah hears what Jonah says, he regrets what he has done. He is going to worship the God of Israel. That is why God does not destroy the city.
– Nahum prophesies 150 years later in Ninevé. The city is just as bad as before. Nahum then prophesies that God will still destroy the city. That also happened later.
– Obadiah prophesies in Edom, another enemy of Israel.
Furthermore, in the Old Testament there are three books with songs, two books with wisdom and a poem:
– The Bible book Job is a poem about a man who probably lived in the time of Abraham. It tells about Job experiencing terrible things, yet remaining faithful to God.
– In the book of Psalms there are songs in which the poet expresses his feelings to God. 
About half of that is written by King David.
– Song of Songs (the most beautiful song) is a love song from the young king Solomon.
– In Proverbs wise judgments of King Solomon have been collected.
– In the Bible book of Ecclesiastes (teacher, discussion leader), King Solomon, who has grown old, meditates on the meaning of life.
– In Lamentations there are five mourning songs from the prophet Jeremiah about the destruction of Jerusalem.
About Author