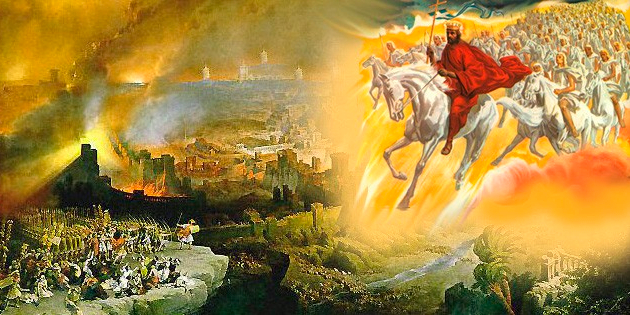 Will you be found to be in the Christ on the day you will meet Him?
On that day when the Lord returns upon the earth, or when you die, where will you be found?!? Everything that we are doing in this life is for this purpose, and this purpose alone, a life that glorifies His name. And to hear Him declare onto us: Well done my good and faithful servant …
Will you be found to be in the Christ, or will you be found with those of the world. Just as the days of Noah, people laughed, mocked, ate, and played. And the rain came and they all missed their salvation.
Do not be found outside of the Christ. For the signs are around us that his return is VERY NEAR. Take comfort, and know that this world is temporary, but all things in Christ are everlasting!
For the Lord Himself will descend from heaven with a shout, with the voice of an archangel, and with the trumpet of God. And the dead in Christ will rise first. Then we who are alive and remain shall be caught up together with them in the clouds to meet the Lord in the air. And thus we shall always be with the Lord. Therefore comfort one another with these words. —-1 Thessalonians 4:16-18
While you still have time, for nobody knows the hour that the Master returns, share Jesus Christ with your friends, and family.
https://www.facebook.com/watch/?v=1559357687492856
About Author