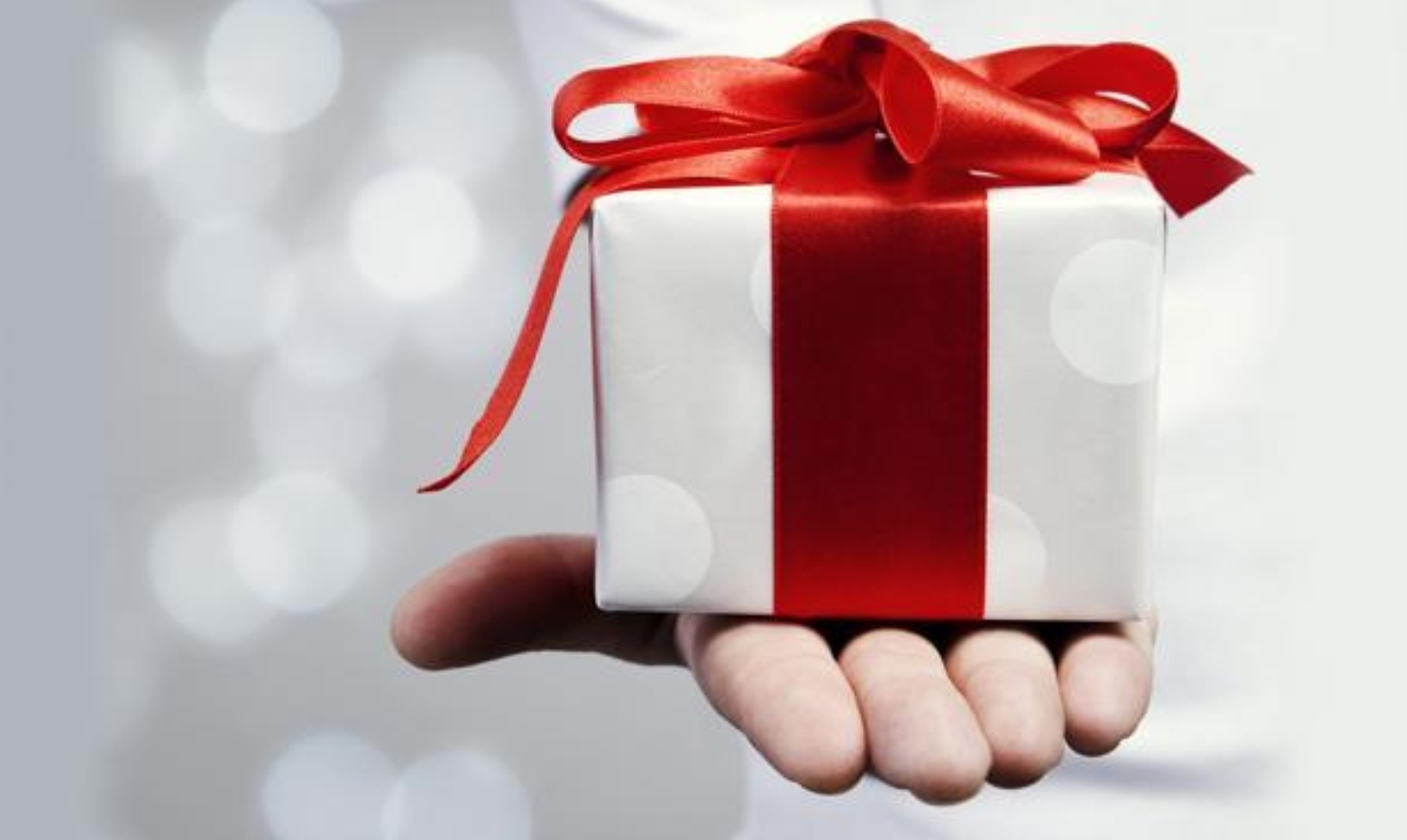 Romans 5:8 NASB
God demonstrates His own love toward us,
in that while we were yet sinners,
Christ died for us.
Devotional
Everyone loves gifts, and it is uncommon for someone to reject a gift that they have been craving for.
But no one can out give God.
He gave the greatest and most precious gift to mankind;
He gave Jesus Christ wholeheartedly as a sacrificial lamb for our sin.
With the inherent sin of Adam and Eve in mankind, there was no way anyone could approach God in His holiness, let alone become His child.
But He demonstrated His love by sacrificing His only begotten Son for our sin.
Shouldn't we also demonstrate our love to Him?
It is appropriate that we do this by accepting His gift of His Son, Jesus Christ.
Those who accept Him and make Him Lord and personal Savior are given another priceless gift, eternal life, to fellowship and celebrate with Him forever
John 3:16
For God so loved the world,
that He GAVE His only begotten Son,
that whoever believes in Him
shall not perish, but have ETERNAL LIFE
▪︎ Rejecting Jesus Christ shows your hatred towards God.
▪︎ Rejecting Jesus Christ shows you are refusing His gift of eternal life.
And consequently you will one day find yourself in hell.
Dear friends, if you have accepted Jesus Christ, picked up your cross, and are now following Him on the narrow way to eternal life. You have been saved from the wrath of God. May God continue to bless you!
Now take also the next step to show more of your love to God by sharing the Gospel with others, so they too may be saved from the wrath of God. Be a blessing to them.
Prayer suggestions
▪︎ Thank God for commending His love towards you. (If you didn't yet accept God's gift to you, then you should do so right now! )
▪︎ Ask God to help you to tell others about His love.
Twitter: @SchoemakerHarry
Website 1: https://devotionals.harryschoemaker.nl
Website 2: http://bijbelplaatjes.nl