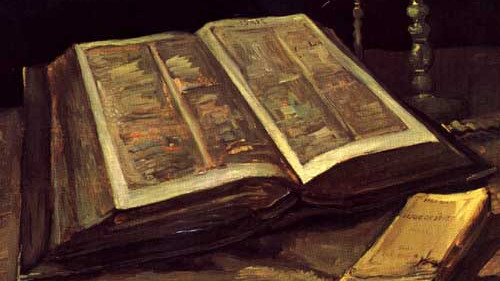 Proverbs 3:3-4 KJV
Let not mercy and truth forsake thee:
bind them about thy neck;
write them upon the table of thine heart:
⁴So shalt thou find favour
and good understanding
in the sight of God and man.
Devotional
The poet gives us here not only melodious measures, but valuable truths, even the secret of life which has often eluded the search of moralists and speculative philosophers.
He unfolds that which to us is of vital moment – the secret of success.
We all desire prosperity.
▪︎ One avenue to success is making money;
▪︎ another is culture;
▪︎ another is self-indulgence.
The text says happiness is not intellectual but a moral quality.
True wisdom is the reverence and love of God.
We are set in right relations with God; and this is a source of peace.
Religion is not
▪︎ a disagreeable condition on which blessing rests,
▪︎ a dark tunnel through which we reach a shining land beyond.
It is a gift of God, radiant and happy, an appeal not to our lower tastes, but to all that is exalted within us.
In the way of religion we learn the true secret of success.
□ ■ □
Read more of these messages at: https://devotionals.harryschoemaker.nl
Download your Bible pictures from: http://bijbelplaatjes.nl
Follow me on Twitter: @schoemakerharry
Email: devotionals@harryschoemaker.nl