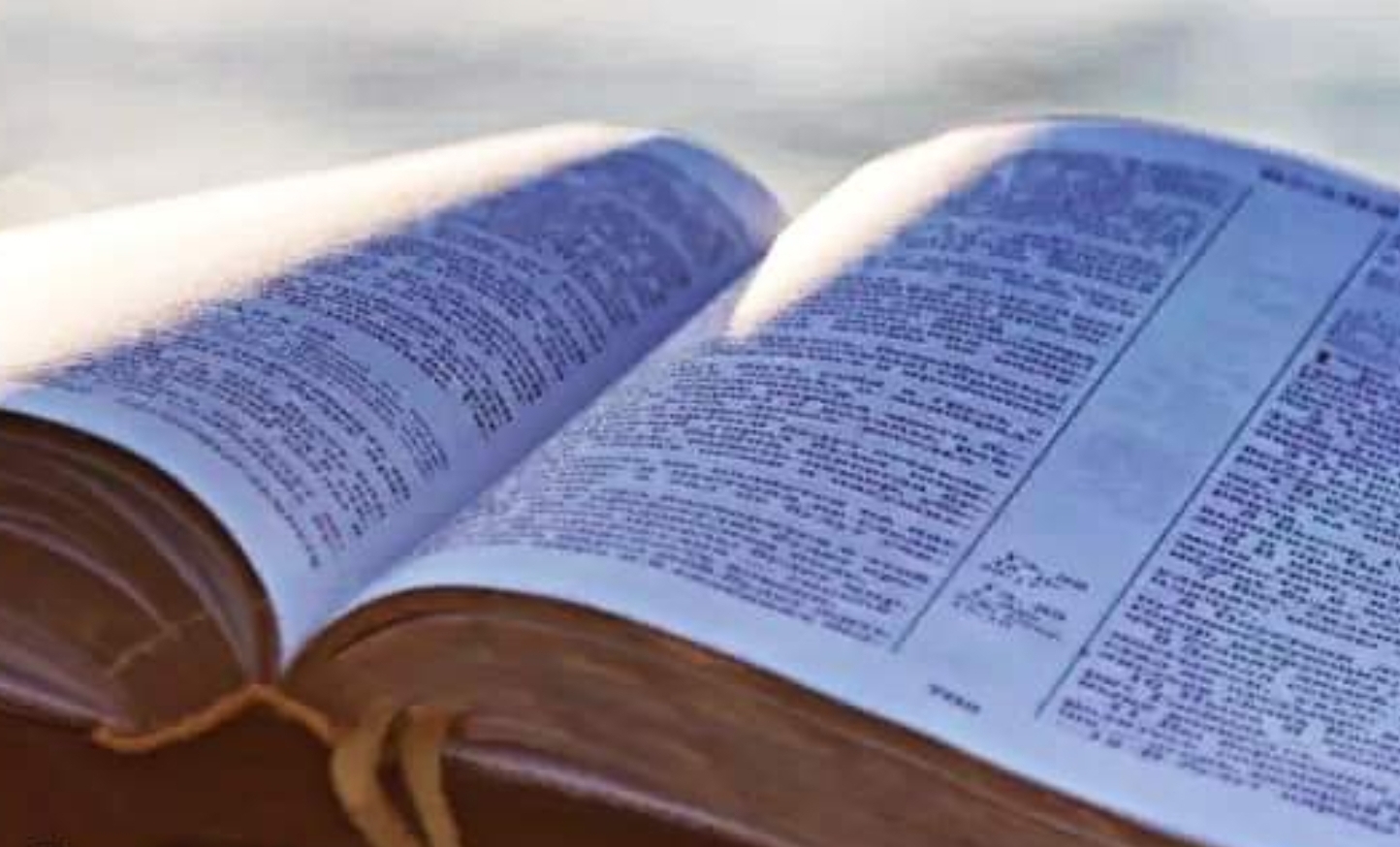 John 16:33
These things I (Jesus) have spoken to you,
so that IN ME you may have peace.
In the world you have tribulation,
but take courage;
I have overcome the world."
Are you asking what the reason is that you in the world will have tribulation?
● Then I advise you to look up towards your heavenly Father.
He is pure and holy!
Do you know that God wants you to be holy as well?
The Bible teaches us in:
Leviticus 11:44
For I am the Lord your God.
Consecrate yourselves therefore,
and be holy, for I am holy …
Leviticus 11:45
… You shall be holy, for I am holy.
Leviticus 19:2
Speak to all the congregation
of the sons of Israel and say to them,
You shall be holy, for I the Lord your God am holy.
Leviticus 20:7
You shall consecrate yourselves therefore
and be holy, for I am the Lord your God.
1 Peter 1:15-16
¹⁵Like the Holy One who called you,
be holy yourselves also in all your behavior;
¹⁶because it is written,
"You shall be holy, for I am holy."
But… are you holy? And am I holy? Are we holy like Him?
We all know the answer, we are not, but we should be.
Well, tell me, will we easily be conformed to His image?
Will we easily turn back to the state in which He originally created us?
No, there needs to be a complete change.
First of all we need to be born again, we need to receive again His Spirit, and we have to learn a lot.
Will we not need much refining in the furnace of affliction to purify us?
In Isaiah 48:10 we read:
Behold, I have refined you, but not as silver;
I have tested you in the furnace of affliction.
▪︎ Will it be easy for us to get rid of all of our corruptions,
▪︎ Will it be easy for us to be made perfect, like your Father in heaven is perfect?
● Now, look down.
Do you see it? Do you see what kind of enemies are placed under your feet?
Once you were a servant, a slave, of Satan.
There is no king that will willingly lose his subjects.
Do you think that Satan will let you alone?
No, he will always try to get you back into his kingdom of darkness.
▪︎ He will try to mislead you,
▪︎ he will put temptations to do the wrong things on your path,
1 Peter 5:8 warns us
Be of sober spirit, be on the alert.
Your adversary, the devil,
prowls around like a roaring lion,
seeking someone to devour.
We therefore we should expect trouble.
● Now look around you. Where are you?
You are in a land that is not (yet) yours like also Abraham lived in a land that was not (yet) his
Genesis 23:4
I am a stranger and a sojourner among you
You are a stranger and a sojourner in the enemy's country.
The world in which you live, and all it offers you, is not your friend.
James 4:4
Do you not know that friendship with the world
is hostility toward God?
Therefore whoever wishes to be a friend of the world
makes himself an enemy of God.
Be sure that thou will find enemies everywhere.
▪︎ When thou sleep, do it like you are sleeping on the battlefield;
▪︎ when you walk, suspect an ambush in every hedge.
Like mosquitoes are said to bite strangers more than natives, so will the trials of earth be sharpest to you.
● And as last I ask you to look within yourself.
Look into your own heart.
What do you find in there?
If you look closely you will see, that there is still sin, and self-maintenance, self-righteous, self-esteem, and selfishness inside you.
▪︎ If you had no devil to tempt you,
▪︎ If you had no enemies to fight you,
▪︎ If you had no world to ensnare you,
You would still find in evil enough inside yourself to give you a lot of trouble.
Jeremiah 17:9
The heart is more deceitful than all else
And is desperately sick (wicked);
Who can understand it?
So all who decided to follow the Christ should expect trouble.
But don't despair because of it, and don't lose courage, for in this same verse Jesus did not only say that tribulation is coming to us, but also that IN HIM we may have peace, and that He overcame the world.
John 16:33
These things I have spoken to you,
so that IN ME you may have peace.
In the world you have tribulation,
but take courage;
I have overcome the world."
And He also said:
John 14:16
I will ask the Father,
and He will give you another Helper,
that He may be with you forever
Twitter: @SchoemakerHarry
Website 1: https://devotionals.harryschoemaker.nl
Website 2: http://bijbelplaatjes.nl
About Author