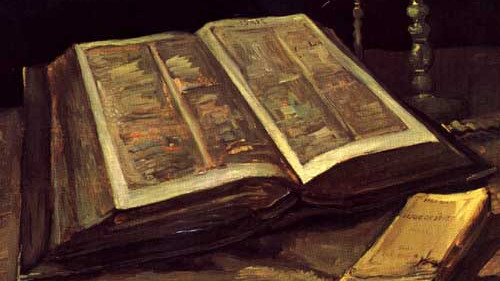 Psalms 102:5
‭By reason of the voice of my groaning
my bones cleave to my skin.‭
Study
EXPOSITION
He became emaciated with sorrow.
He had groaned himself down to a living skeleton, and so in his bodily appearance was the more like the smoke-dried, withered, burnt-up things to which he had previously compared himself.
It will be a very long time before the distresses of the church of God make some Christians shrivel into anatomies, but this good man was so moved with sympathy for Zion's ills that he was wasted down to skin and bone.
× 0 ×
EXPLANATORY NOTES AND QUAINT SAYINGS
My bones cleave to my skin.
When the bones cleave to the skin, both are near cleaving to the dust.
— Joseph Caryl.
That grief readily causes the body to pine away is very well known. It is related of Cardinal Wolsey, by an eye-witness, that when he heard that his master's favor was turned from him, he was wrung with such an agony of grief, which continued a whole night, that in the morning his face was dwindled away into half its usual dimensions.
× 0 ×
By reason of the voice of my groaning
Under the burden of sin, and pressure of afflictions:
My bones cleave to my skin
Was quite emaciated, reduced to a skeleton, became nothing but skin and bone; which sometimes is occasioned, as by outward afflictions, so by soul troubles: or "to my flesh"; flesh is put for skin; see ( Job 19:20 ).
Twitter: @SchoemakerHarry
Website 1: https://devotionals.harryschoemaker.nl
Website 2: http://bijbelplaatjes.nl
About Author