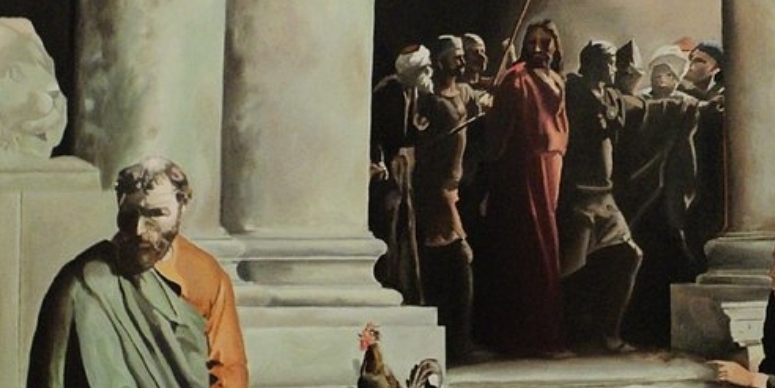 Mark 14:72
And the second time the cock crew.
And Peter called to mind the word
that Jesus said unto him, ‭
Before the cock crow twice,
thou shalt deny me thrice.‭
And when he thought thereon, he wept.
Devotional
What made Peter remember the word that Jesus had spoken to him?
That is the question.
You may also ask, what word of Jesus did Peter remember?
Well, that of Peter's denial.
Before the cock crows twice, Peter would deny his Master three times.
Before the next morning would break that night, Peter would have denied the Master three times, so completely.
Peter never thought of it again.
Peter went with zeal to the palace of the High Priest.
And Peter had become afraid. From a gang of soldiers trying to get him? No, from a maid. And he said with a loud voice and with great words that he knew not Jesus. He said that with oaths and curses.
Peter does not belong to Jesus. But Jesus did to Peter.
What made Peter remember the word of Jesus?
Was it because the cock was crowing?
No, all the roosters in the world couldn't have done that.
But the Lord turned and looked upon Peter.
That only …
Twitter: @SchoemakerHarry
Website 1: https://devotionals.harryschoemaker.nl
Website 2: http://bijbelplaatjes.nl
About Author