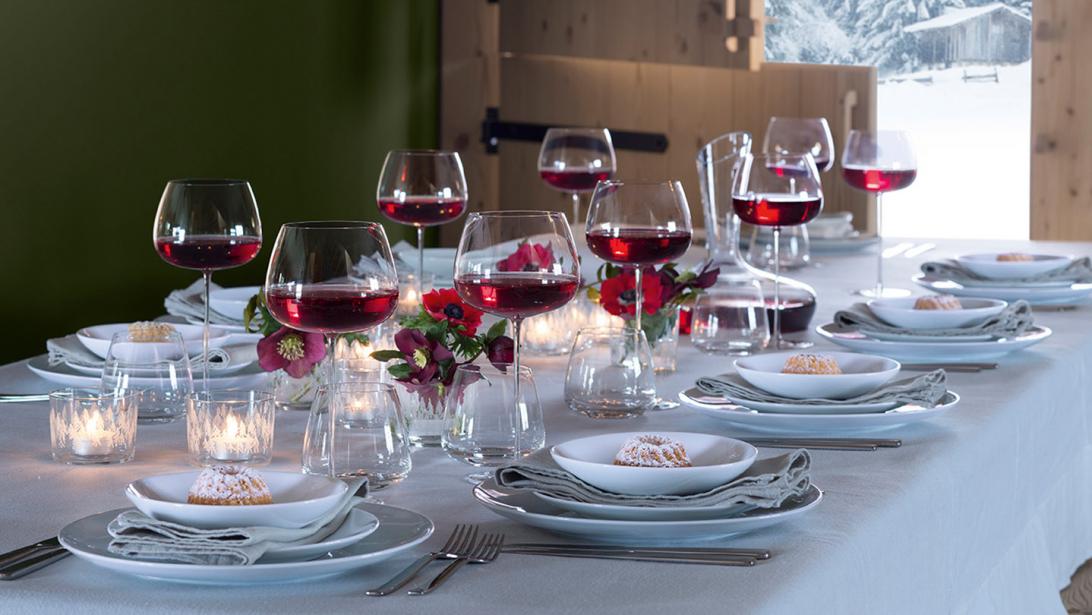 ET.001.02
Now let's examine a parable of Jesus.
Jesus here tells us how the Christians of the last days have been taken captive by earthly lusts and goods, causing them to miss out on the special blessing that God has for them.
The Blessing of the Marriage Feast of the Lamb!
Let's consult the Bible about this blessing of the marriage of the Lamb.
But before we do that, let's read the general rule of life for every Christian in God's word.
A Christian lives in devotion to King Jesus.
2 Corinthians 5:15
He died for all,
so that they who live might no longer live for themselves,
but for Him who died and rose again on their behalf.
We no longer have to live for ourselves;
we are to live for our resurrected and glorified Savior, for our King Jesus!
Let us not worry about our livelihood, but expect all things from Him, for He cares for us
1 Peter 5:7
Cast all your anxiety on Him, because He cares for you.
Now you must not tip over, and become over-spiritual. Again, you must keep your feet on the ground; you must keep doing what you have to do, and stay sober; but your heart must burn for Jesus!
All of us must fervently serve Him!
If you are double-minded about life in Jesus, you can never be ardent! You may go to church, but your heart never will be warm to Him; you stay lukewarm! You are not really a follower of the Christ, but you are just one who is walking along.
A true Christian must love Jesus above all else.
He lives a life in which consecration to the Christ is central!
He has a heart that beats for the Savior, and that seeks to serve Him as a ready instrument wherever He needs him.
The marriage of the Lamb
Do you know why it is so important right now to live in total devotion to Jesus?
An important event is about to occur at the end of God's grace dispensation, now in the near future. A spiritual event of the highest order is about to happen. Namely the wedding of the Lamb!
There will come a time when the Bridegroom and the Bride will no longer be separated from each other. The world will not see Him, but its glory all the more, a glory of love and spiritual strength! It's His love, it's His strength.
Revelation 12:1
A great sign appeared in heaven:
a woman clothed with the sun,
and the moon under her feet,
and on her head a crown of twelve stars
With His love and His power, she will be able to lead the greatest revival of all time, an event that has its shadow in the Feast of Tabernacles, the great harvest festival, of Israel.
She needs that power and love, because this revival has to take place in the midnight hour of the world; midnight too, because the worldly state church of the end times (Revelation 17) will persecute her relentlessly!
Some think that this wedding will take place in heaven.
No doubt Heaven will celebrate this earthly event because it is the revelation of God's "Great Mystery," but the Bible contradicts the Wedding as a purely heavenly event in my opinion, because after that Wedding, after this spiritual feast of union of the Bridegroom and the Bride He's going to call upon His servants to serve Him in that great revival, which Joel 2:28 also speaks of.
Joel 2:28
It will come about after this
That I will pour out My Spirit on all mankind;
And your sons and daughters will prophesy,
Your old men will dream dreams,
Your young men will see visions.
The Gospel will be brought to the ends of the earth.
This "afterwards" points to a time after that "eating abundantly and to satisfaction" of the spiritual feast of the Marriage of the Lamb!
Joel 2:26
You will have plenty to eat and be satisfied
And praise the name of the Lord your God,
Who has dealt wondrously with you;
Then My people will never be put to shame.
Revelation 19:6
Then I heard something like the voice of a great multitude
and like the sound of many waters
and like the sound of mighty peals of thunder, saying,
"Hallelujah! For the Lord our God, the Almighty, reigns.
They are the united voices of all partners in the Marriage of the Lamb.
They rejoice in the kingship of Jesus in their hearts and lives.
Jesus can reign in their hearts, having cast out all idols, and they can now serve and love their King wholeheartedly and in everything.
They had, as it were, given Him a blank signed check.
He was allowed to completely dispose of their whole life, and to purify and sanctify them completely before the wedding. And now, as their King, He can reign in their hearts.
Can He also reign as King in your heart and life?
Can he do whatever he wants with your life?
God wants that, and is seeking such a surrendered and devoted heart in these last days!
2 Chronicles 16:9a
For the eyes of the Lord move to and fro throughout the earth
that He may strongly support those whose heart is completely His.
Let us place our whole lives unconditionally into His pierced hands!
Revelation 19:7-9
⁷Let us rejoice and be glad
and give the glory to Him,
for the marriage of the Lamb has come
and His bride has made herself ready."
⁸It was given to her to clothe herself in fine linen,
bright and clean;
for the fine linen is the righteous acts of the saints.
⁹Then he said to me, Write,
'Blessed are those who are invited
to the marriage supper of the Lamb.'
And he said to me,
"These are true words of God."
You see, friends, something colossal spiritual is coming!
And His people must prepare for this!
The heavenly Bridegroom will have a wedding with his bride.
And, as with any good Christian marriage, He will never leave her afterwards!
But she will have to prepare for this (like any bride) and she will receive a spiritual garment "without spot and without wrinkle."
Ephesians 5:25-27
²⁵Husbands, love your wives, just as Christ also loved the church and gave Himself up for her, ²⁶so that He might sanctify her, having cleansed her by the washing of water with the word, ²⁷that He might present to Himself the church in all her glory, having no spot or wrinkle or any such thing; but that she would be holy and blameless.
This view of life on this great future is what Satan wants to take away from us or obscure from us in these last days, by keeping our eye under the spell of his lusts, which he pours abundantly upon us in the last days. And many will be deceived by him.
With sorrow in his heart, Jesus tells us about this in the parable of the dinner (Luke 14:15-24).
To be continued
About Author