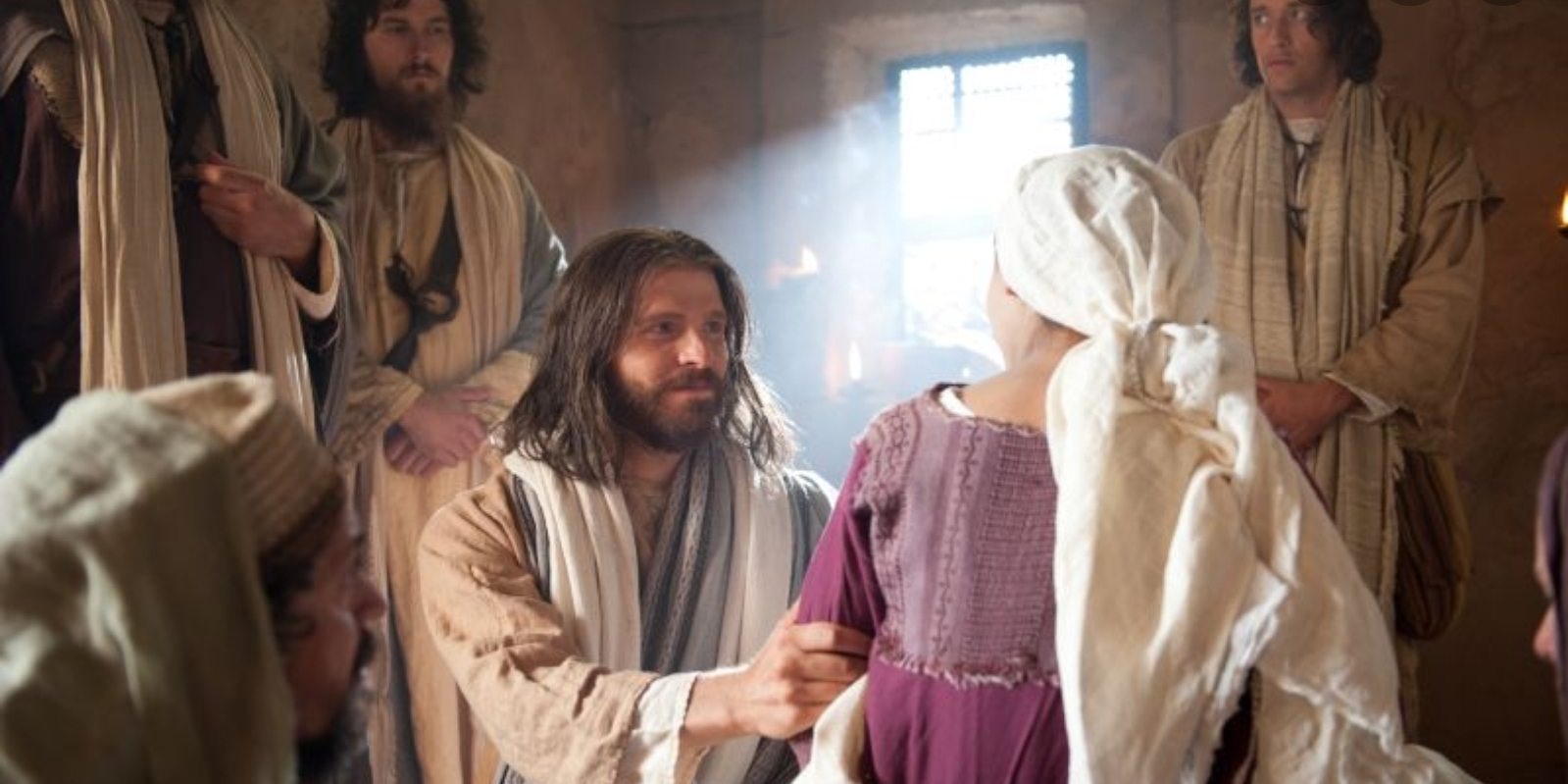 Read: Mark 5:21-43
Jesus can and wants to heal the sick, but first of all He wants to be known by them personally, and to Jesus a dead person is like one who sleeps.
One day all the dead will be resurrected.
Jairus shows us how to approach Jesus with every need (Compare Philippians 4:6).
The ruler of the synagogue forgets his importance and respect among the people and kneels down before the Savior (Mark 5:22). What an example for us, who so often think that we still mean something to Jesus, or that we can do something for Him!
Only complete dependence makes Him go along to help (Mark 5:23, 24).
But Jesus not only wants to meet our needs, He also wants that we grow spiritually.
He doesn't just want to give us an easy life. He wants us to get to know Him and learn to trust Him.
Testing is necessary to promote that growth process. Here Jairus's patience and faith are tested. Christ will give him what he so desires from his heart, but in God's time.
Jesus allows himself to be held up by a woman who may have had the right to priority. For, as many years as Jairus' daughter was (twelve), she had suffered the burden of her ailment (Mark 5:42, 25). No one could help her (Mark 5:26). Now she seeks healing from Jesus, but she does it in silence, probably out of shame for the uncleanness of her disease (Leviticus 15:19-33).
Her faith has already proven itself. She believes that the slightest contact with Jesus would be enough (Mark 5:27,28). That is an encouragement for us too!
But Jesus is not a vending machine. He realizes that power has gone out of Him. By asking who had touched Him, He is forcing this woman to appear. Her faith, which was still vague, must grow into a personal relationship with Him (Mark 5:33,34).
Then we come to confess the Christ by boldly standing up for our choice of faith (Romans 10:9,10). For His part, Jesus recognizes all faith, despite its defective form, as genuine: Your faith has been your salvation.
We learn from this that we must trust Jesus completely, even when we go to a doctor. Do not rely on science or the knowledge of men, who are only means (Compare 2 Chronicles 16:12). Jesus is our actual Physician (Compare Exodus 15:25,26)!
One of the aspects of believing is that you open up your whole life to God. But believing also means waiting and keeping your patience.
Jairus will not have had it so easy with the latter. Waiting is hard for a concerned father who lives between hope and fear! Will he now give in, now that he is confronted with the harsh fact of the death of his daughter (Mark 5:35)?
Humanly speaking, there is no hope for him now. After all, death is an inexorable enemy that affects all people? But Jesus asks for faith, contrary to all human reasoning (Mark 5:36). A faith that is not based on the smooth fulfillment of our wants and needs, but that is rooted in the love of Christ and that requires no more than understanding more of that love (Compare Ephesians 3:14-19).
Where such faith is found, there is no longer any place for fear (1 John 4:18). There is that silent assurance that the Lord Jesus in his love knows a way through death to life. The last enemy, death, is also dethroned (1 Corinthians 15:26, 54)!
Together with his three most trusted disciples, Peter, James and John, Jesus enters the house of Jairus, where they are already lamenting (Mark 5:37,38). He is laughed at when He says that the girl is sleeping (Mark 5:39,40).
But by saying this, the Lord Jesus makes it clear that He can raise a dead person as one wakes up a sleeping child. In the silent room where the girl lies, He shows His victorious power as a foretaste of Easter (Mark 5:40-43).
And as Jairus' daughter was resurrected, so too will people who are spiritually dead come to life by hearing God's Word. Then they are at the beginning of a new life (John 5:24), in which they may grow through the living Word of God.
We can recognize ourselves and the different stages of our spiritual growth in the different persons of this history. But again and again, the Word of Jesus takes us further!
Prayer suggestions:
▪︎ Thank Jesus that you may know and trust Him.
▪︎ Ask Jesus that He will give you, to grow rooted and grounded in His love, and that through this you may get to know Him better and better.
× 0 ×
Twitter: @SchoemakerHarry
Internet: http://harryschoemaker.nl
Website: https://devotionals.harryschoemaker.nl
Facebook Page: https://www.facebook.com/worldwide.ekklesia/
Facebook Group: https://www.facebook.com/groups/302675914424623/