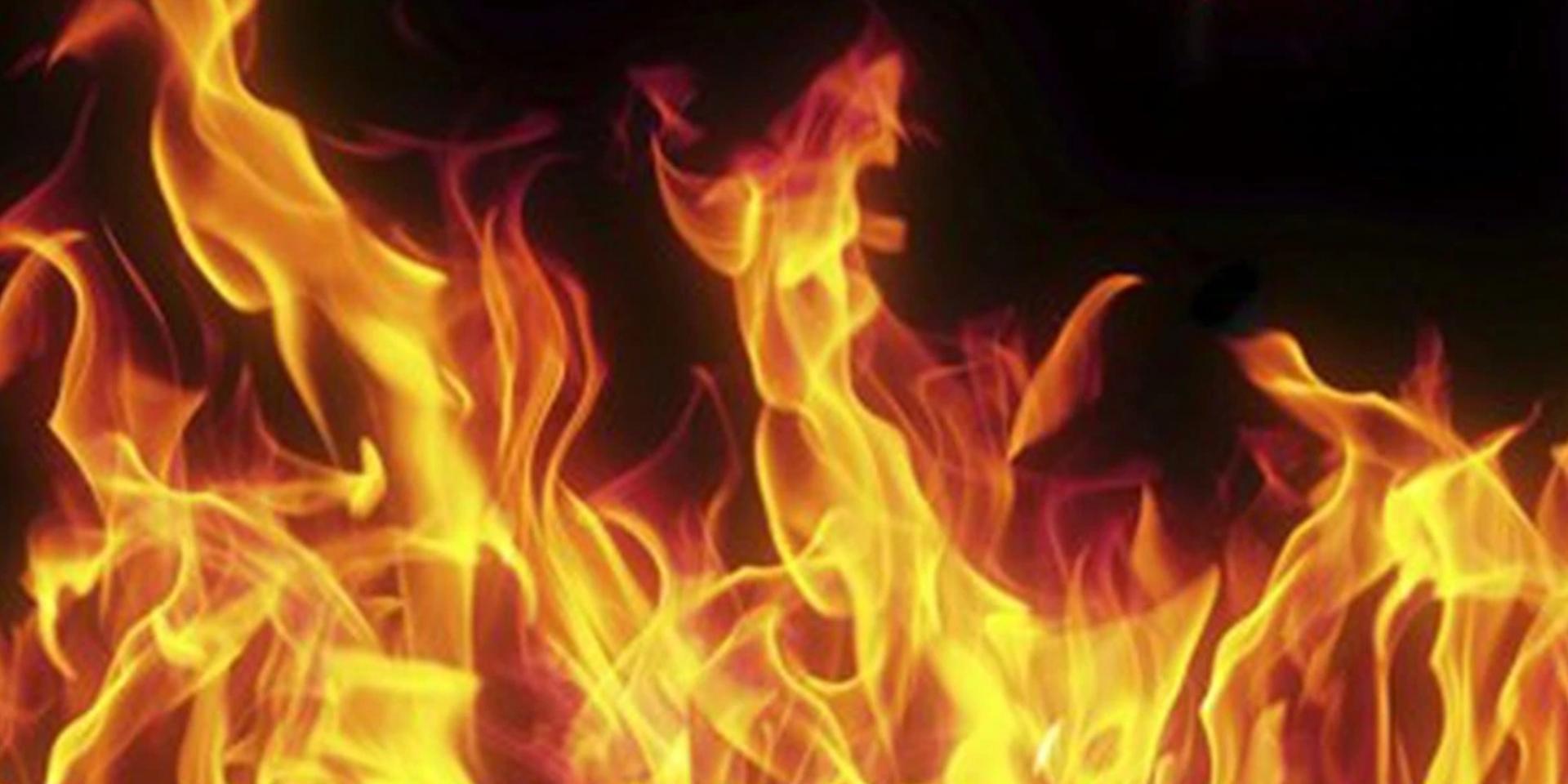 Fire, fire, fire… That is what I to my amazement heard people under leadership of their "pastor" screaming in a church meeting. I saw this on a video on the internet.
Clearly those people wanted fire from the LORD, or fire from heaven to come down on them. But sadly they didn't know what they were saying.
They wanted fire from God to come down on them from heaven.
But what were they asking for..?
Let us see what the Bible says, and what the results are when it speaks of fire from the LORD, or fire from heaven
Genesis 19:24
‭Then the LORD rained upon Sodom and upon Gomorrah brimstone and FIRE FROM THE LORD OUT OF HEAVEN
This was the punishment of Sodom and Gomorrah.
The result was that those cities were completely destroyed, as well as all the plain around those cities, all the inhabitants of the cities were killed, as well as al that grew upon the ground.‭ (Genesis 19:25)
Is this what they wanted to happen to them…?
Exodus 9:24
‭So there was hail, and FIRE mingled with the hail, very grievous, such as there was none like it in all the land of Egypt since it became a nation.‭
This was one of the plagues on Egypt, as a punishment on the pharaoh for not letting God's people go.
The result was that all that ‭was‭ in the field, both man and beast were killed; that all herbs of the field was destroyed, and that every tree in the field was broken.
Is this what they wanted to happen to them…?
Exodus 19:18
And mount Sinai was altogether on a smoke, because the LORD descended upon it in FIRE: and the smoke thereof ascended as the smoke of a furnace, and the whole mount quaked greatly.‭
In this caxe the LORD said unto Moses, to Go down, and charge the people, so they would not break through unto the LORD to gaze, which would cause many of them to perish (Exodus 19:21)
Is this what they wanted to happen to them…?
Exodus 24:17
And the sight of the glory of the LORD ‭was‭ like DEVOURING FIRE on the top of the mount in the eyes of the children of Israel.‭
Leviticus 10:2
And there went out FIRE FROM THE LORD, and devoured them, and they died before the LORD
Is this what they wanted to happen to them…?
To be devoured by His fire?
Numbers 16:35
‭And there came out a FIRE FROM THE LORD, and consumed the two hundred and fifty men that offered incense.‭
2 Kings 1:10
‭And Elijah answered and said to the captain of fifty, If I ‭be‭ a man of God, then let FIRE come down FROM HEAVEN, and consume thee and thy fifty. And there came down FIRE FROM HEAVEN, and consumed him and his fifty.‭
Is this what they wanted to happen to them…?
To be consumed by His fire?
And so there are more examples.
Fire from heaven, or fire from the Lord always speaks of judgment and punishment.
When fire comes down from heaven you will be utterly destroyed.
Why should anyone ask for that, unless they are completely blinded by satan who brought his false teacher to the point of influencing the people to scream out for such a punishment on them.
I know that they will tell you that the fire they mean is the fire of the Holy Spirit and they will point you to the day of pentecost. But now read carefully what it says there.
Acts 2:3
And there appeared unto them cloven tongues LIKE AS OF FIRE, and it sat upon each of them.‭
It doesn't say there was fire!
There was something, they didn't know, they hadn't seen before, but it looked like as if it were tongues of fire.
And so you listen to a man who tells you to scream for fire to come down from heaven?
Fire that will consume you, or devour you?
Beloved, believe not every spirit, but try the spirits whether they are of God: because many false prophets are gone out into the world.‭ (1 John 4:1)
× 0 ×
Twitter: @SchoemakerHarry
Internet: http://harryschoemaker.nl
Website: https://devotionals.harryschoemaker.nl
Facebook: https://www.facebook.com/worldwide.ekklesia/
Facebook Group: https://www.facebook.com/groups/302675914424623/
About Author