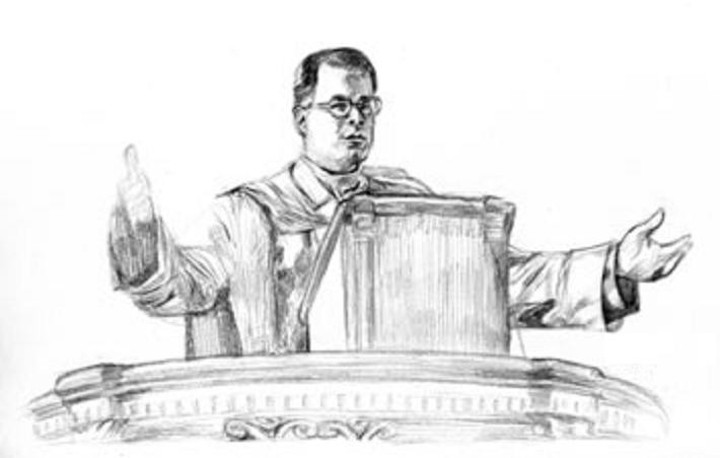 Luke 24:47 NASB
Repentance for forgiveness of sins
would be proclaimed in His name
to all the nations, beginning from Jerusalem.
And in His Name must be, among all nations,
repentance and forgiveness of sins be preached,
starting at Jerusalem.
The demand for repentance that I have mentioned many times (almost daily) is not just a righteous and just demand, but also a demand that shows us the love of God.
What a miracle of grace it is that the Lord still calls us to do this, and does not leave us to the discretion of our evil and depraved heart!
Have you already decided to yield to that requirement?
Sink down at the feet of the Lord in the cry of distress, "Lord, I will leave my way, and follow you on your way, but Lord help me, for I cannot do it on myself."
Then you will also understand that the Lord not only demands repentance, but also wants to support you in the way ahead. And know that He who has begun a work in you will also finish it.
Philippians 1:6
Trusting this,
that he who has begun a good work in you,
which shall end to the day of Jesus Christ;
With this He gives you guidance to get through distress, difficulties and impossibilities.
That, may and should be preached.
Besides giving you the opportunity to repent, He also gives you the forgiveness of sins.
Acquitted by the blood of Him who was dead and lives forever and ever!
Oh, what a joyful message for those who are dead and doomed.
Despite sin, guilt and depravity, still get acquitted on the basis of His work! Who can turn down so much love and grace?
But be warned! Whoever does turn this grace down, chooses to be thrown into the outer darkness.
~~~~~
Internet: http://harryschoemaker.nl
Facebook: https://www.facebook.com/worldwide.ekklesia/
Twitter: @SchoemakerHarry
Website: https://devotionals.harryschoemaker.nl
About Author