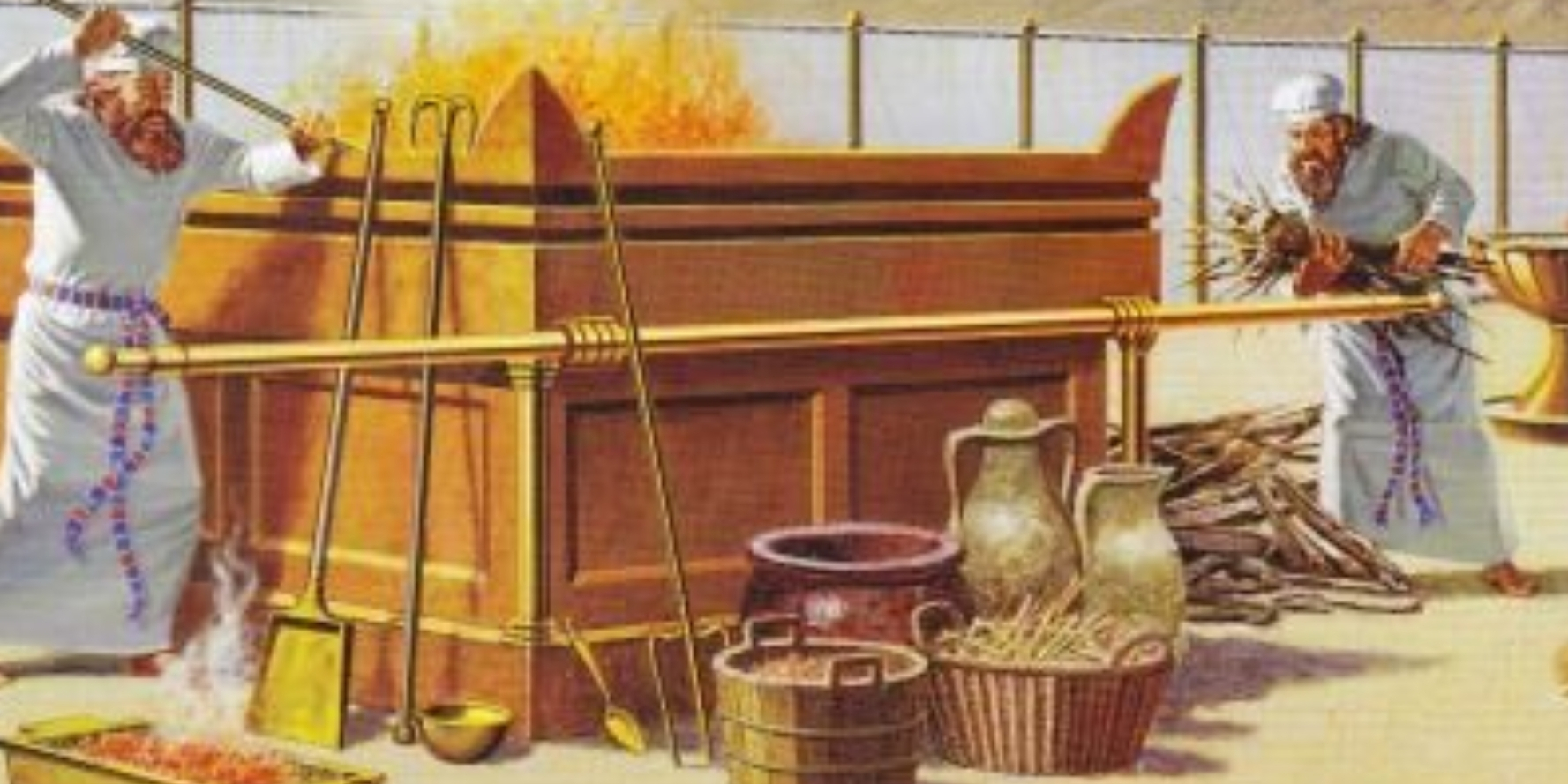 Leviticus 1:9 NASB
… And the priest shall offer up
in smoke
all of it
on the altar
for a burnt offering,
an offering by fire
of a soothing aroma
to the Lord.
The sacrificer must slaughter the animal himself and prepare it before God's Face.
The task of the priests is to catch the blood that flows away and bring it to the altar. It is thrown against it in small portions, all around.
The sacrificial animal is placed on the altar with all its parts and completely burned.
Everything is for the Lord.
Also to a sweet fragrance,
a soothing fragrance to the Lord.
The sacrifice made for reconciliation to God creates an atmosphere of calm, of good pleasure.
There is peace again between God and man.
The good relationship has been restored.
The sacrificer who offers this burnt offering by faith is pleasant to God.
Paul confesses the profound sense of this event when he testifies of Christ and His love to death:
Ephesians 5:2 AV
And walk in love, as Christ also hath loved us,
and hath given himself for us
an offering and a sacrifice to God
for a sweetsmelling flavor.
He is pleasant to God and therefore all His own!
That gives peace!
Do you know about it, and do you enjoy it?
~~~~~
Internet: http://harryschoemaker.nl
~
ENGLISH
Facebook: https://www.facebook.com/worldwide.ekklesia/
Twitter: @SchoemakerHarry
Website: https://devotionals.harryschoemaker.nl