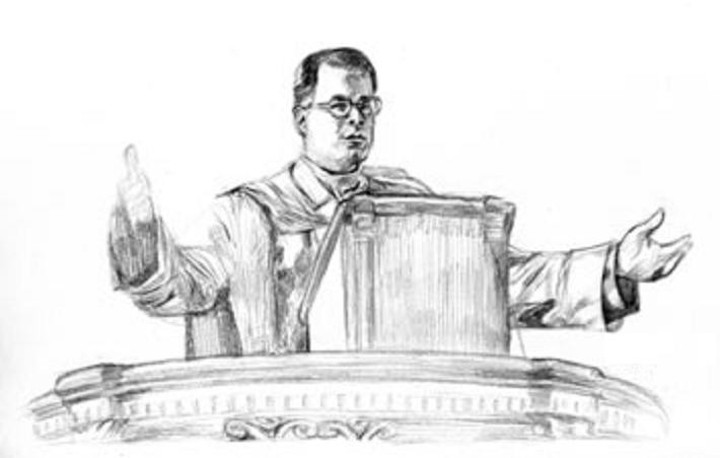 Matthew 28:19-20
¹⁹Go therefore and make disciples of all the nations, baptizing them in the name of the Father and the Son and the Holy Spirit, ²⁰teaching them to observe all that I commanded you; and lo, I am with you always, even to the end of the age (or world).
Use the chances that God is giving you !
Those who are followers of the Christ have been commissioned to spread the Good News of our Lord Jesus Christ (i.e. the Gospel) throughout all nations.
In other words: the command is to let every person, wherever he or she lives, hear about the Good News, of the miracle that God has done through Jesus for us, let them all know the Lord through preaching and teaching.
Those who will receive the gospel and believe in the name of Jesus Christ are baptized and taught to observe or practice everything Jesus Christ had commanded.
And everyone who believes in the Christ must follow Him, and should get involved in this work.
▪︎ You too should share your testimony of what the Christ has done for you.
• You may not be called to travel the world, but with present day technology you don't have too.
• You can share what Jesus did for you, and how your life was changed by Him, tell them about the expectation you have of a future with Him in His Kingdom.
▪︎ You can make people longing to meet your Savior.
▪︎ You too are able to invite your friends to like the page or join the group, so they too will receive daily a message with eternal value.
▪︎ Yes you may be the appointed person to save your friends from an eternity in hellfire.
How is it with you?
▪︎ When you know you are saved…
▪︎ When you know you will be with your King in His Kingdom in all eternity…
Can you really stand aside, and let the others go to hell, without giving them a chance to escape eternal punishment.
I know many will ignore your messages,
Some will even do nasty to you,
You will lose friends…
But is that enough reason to not at least give them a chance to turn to Jesus?
Don't neglect your chances to point your friends to the Christ, Who alone is able to save them for eternity
May God give you grace to win souls for the Christ.
____________________________
Internet: harryschoemaker.nl
ENGLISH
Read more of these messages at: devotionals.harryschoemaker.nl follow me on Twitter: @schoemakerharry, like my page "The Worldwide Ekklesia" at: https://www.facebook.com/105183107629951 or join my group "The Worldwide Ekklesia" at: https://www.facebook.com/groups/349239882338068

NEDERLANDS
Lees meer van deze berichten op: overdenkingen.harryschoemaker.nl Volg mij op Twitter: @schoemakerharry of like mijn pagina "De Wereldwijde Ekklesia" op: https://www.facebook.com/105641897612417