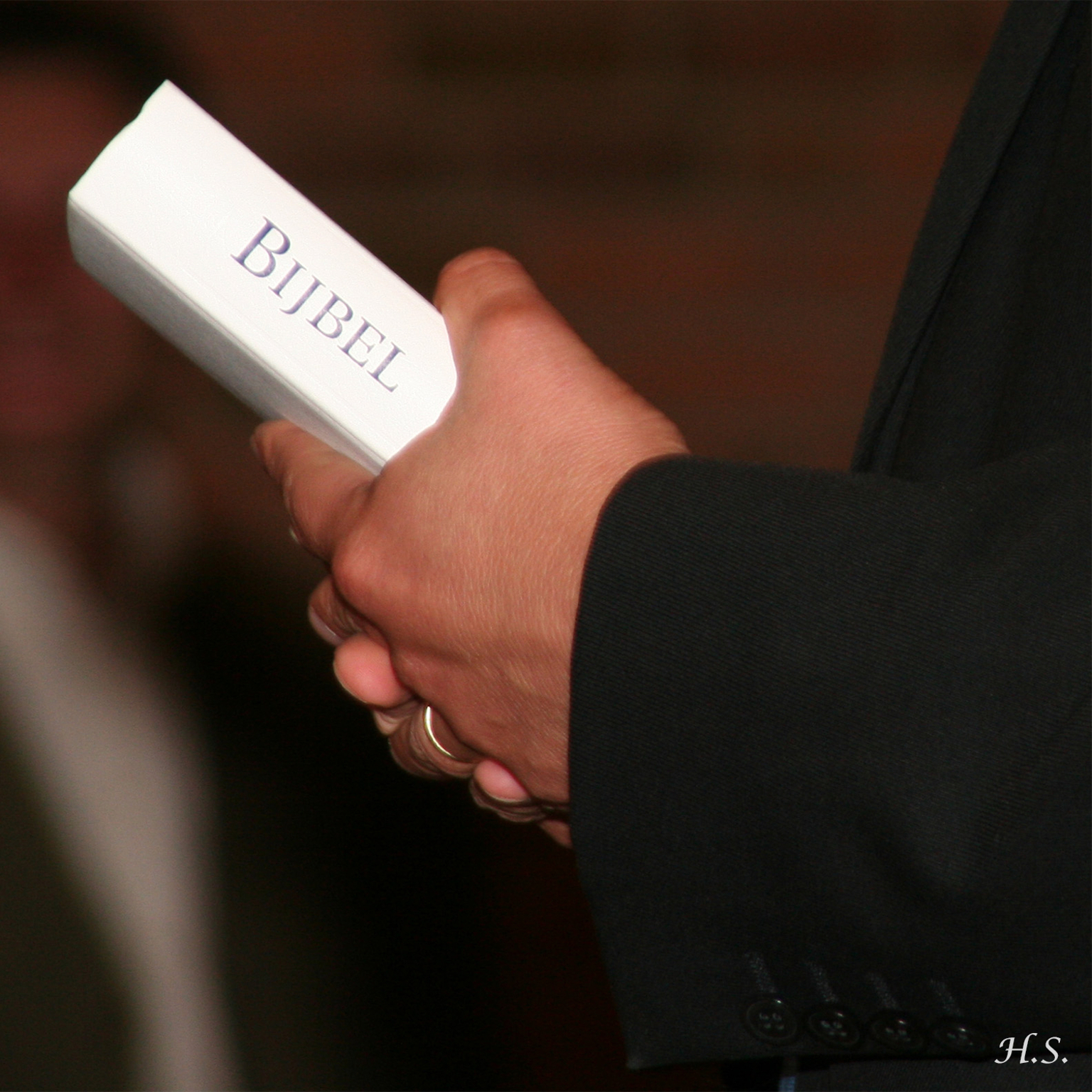 If you have a function on the platform in church, be it as musician, as song leader, as worship leader, as reader, or as speaker, it all has to lead the congregation to looking on, and worshipping God.
Those brothers or sisters, are not standing before the assembly to draw attention to themselves, but to draw attention to the Lord.
Their position can be compared to a man who is walking on the sidewalk of a busy street in a big city.
As long as this man is walking, nobody notices him, no one is paying any attention to him, as the sidewalk is filled with people.
But when this man suddenly stops, all the others will start to see him, and walk around him, and probably ask themselves why he stopped.
Now imagine that this man starts to look up, and keeps looking up, what everyone on that sidewalk is going to do is that they will first look at him, but soon they will be looking up as well.
When those who are on the platform, do what they should do, they will not attract attention to themselves, but they will let the congregation look up to God.
When the congregation looks, they will quickly remove their eyes, and attention, from you, and look at what you are looking at.
This counts for other functions as well, whether you are a Sunday school teacher, or just are writing your story on the Internet. Pray that God will help you to do it in such a way that the attention of the children or people will become completely focused on God.
I remember one teacher in basic school who was able to tell Bible stories in such a way, that I, in my imagination, could see Jesus walking in the fields. I didn't see the teacher anymore, but just what he told us.
Let so, in the same way, our attention continually be drawn to God. Let us try to draw people's attention in a similar way to our Lord, by what we do and what we say.
About Author