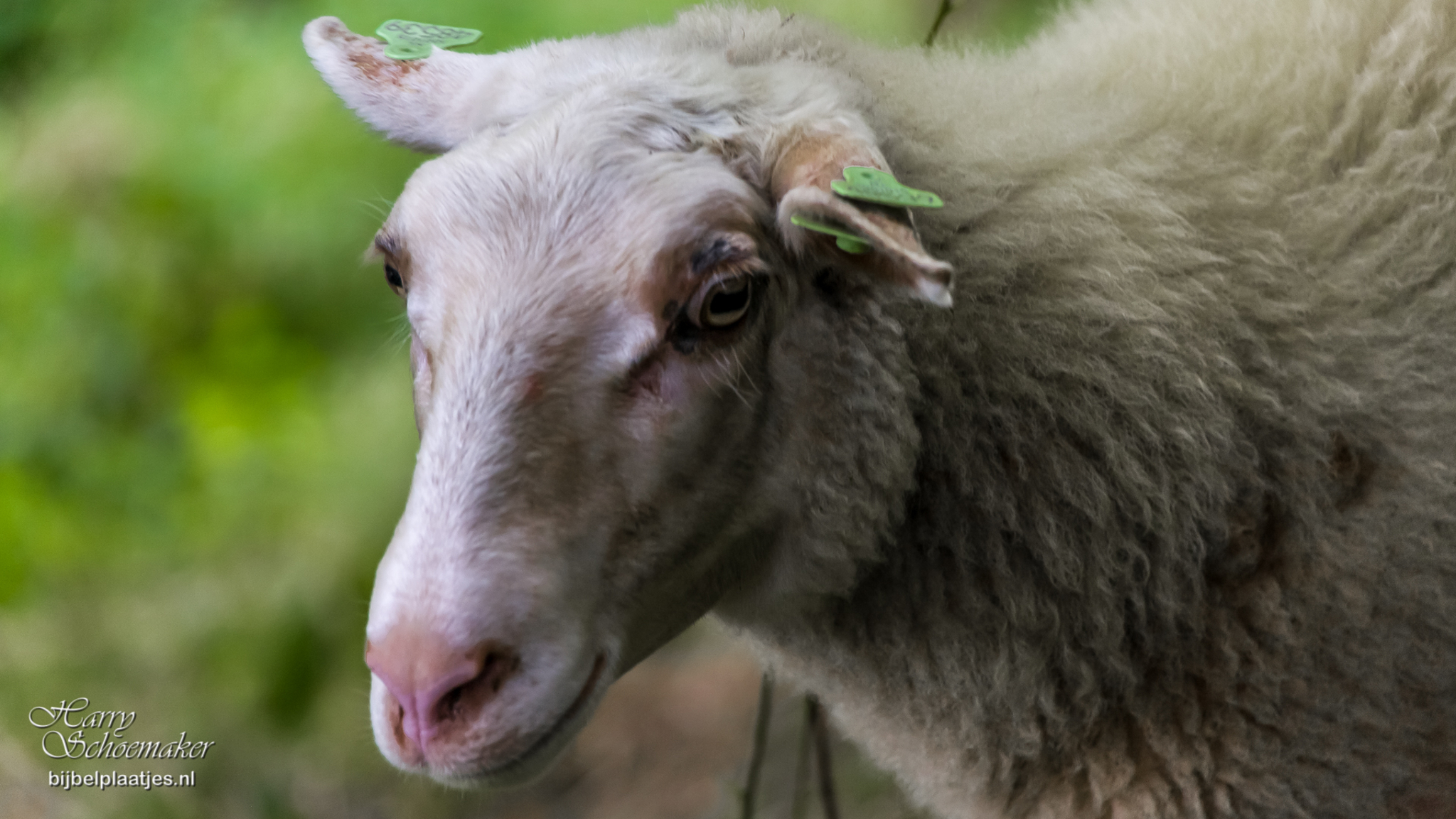 Genesis 22:6-14
(6) Abraham took the wood of the burnt offering and LAID IT ON ISAAC his son, and he took in his hand the fire and the knife. So the two of them WALKED on together.
Many years later, in Jerusalem, there was an other man, who walked uphill, with wood on his back, for an offering.
(7) Isaac spoke to Abraham his father and said, "MY FATHER!" And he said, "Here I am, my son." And he said, "Behold, the fire and the wood, but WHERE IS THE LAMB for the burnt offering?"
Where is the lamb? Father where is the lamb? My God where is the Lamb?
It was walking under a load of heavy wood uphill to be slaughtered there.
I cannot imagine how much pain this must have done to the Father. But because of love He gave willingly His Son to be sacrificed for us.
(8) Abraham said, "GOD WILL PROVIDE FOR HIMSELF THE LAMB for the burnt offering, my son." So the two of them walked on together.
Yes, that second time God provided the lamb as well. This time it was His own Son.
(9) Then they came to the place of which God had told him; and Abraham built the altar there and arranged the wood, and bound his son Isaac and LAID HIM ON THE ALTAR, ON TOP OF THE WOOD.
There on Calvary's top Jesus too was put on the wood. Jesus was sacrificed there, as a lamb on the altar, to set us free.
(10) Abraham stretched out his hand and took the knife to slay his son. (11) But the angel of the Lord called to him from heaven and said, "Abraham, Abraham!" And he said, "Here I am." (12) He said, "Do not stretch out your hand against the lad, and DO NOTHING TO HIM; for now I know that you fear God, since you have not withheld your son, your only son, from Me."
The second time when Jesus was on the wood, there was no voice that stopped the killing. Contrary to that. God left Him, what made Jesus to call out "Father why have you forsaken me?" (Matthew 27:46)
(13) Then Abraham raised his eyes and looked, and behold, behind him A RAM caught in the thicket by his horns; and Abraham went and TOOK THE RAM AND OFFERED HIM up for a burnt offering in the place of his son.
A ram, a male sheep was killed and offered to God in place of Isaac. Just like here on Golgotha a male lamb was slaughtered and offered in our place.
I was the one that killed him by my sins and transgressions. It was me that did this to Him. Oh, the price He paid for me. It makes me crying of thankfulness. I just can't imagine that God loves me this much.
(14) Abraham called the name of that place THE LORD WILL PROVIDE, (YHWH YIREH) as it is said to this day, "on the mount of the Lord it will be provided."
Indeed the Lord has provided for us a way into His Kingdom on that mount near Jerusalem!
Are you willing to walk that narrow way? Or do you rather follow the broad way with all kinds of worldly pleasures?
Do not forget that two different ways also lead to two different destinations!