Death, Where Is Thy Sting? (2/7)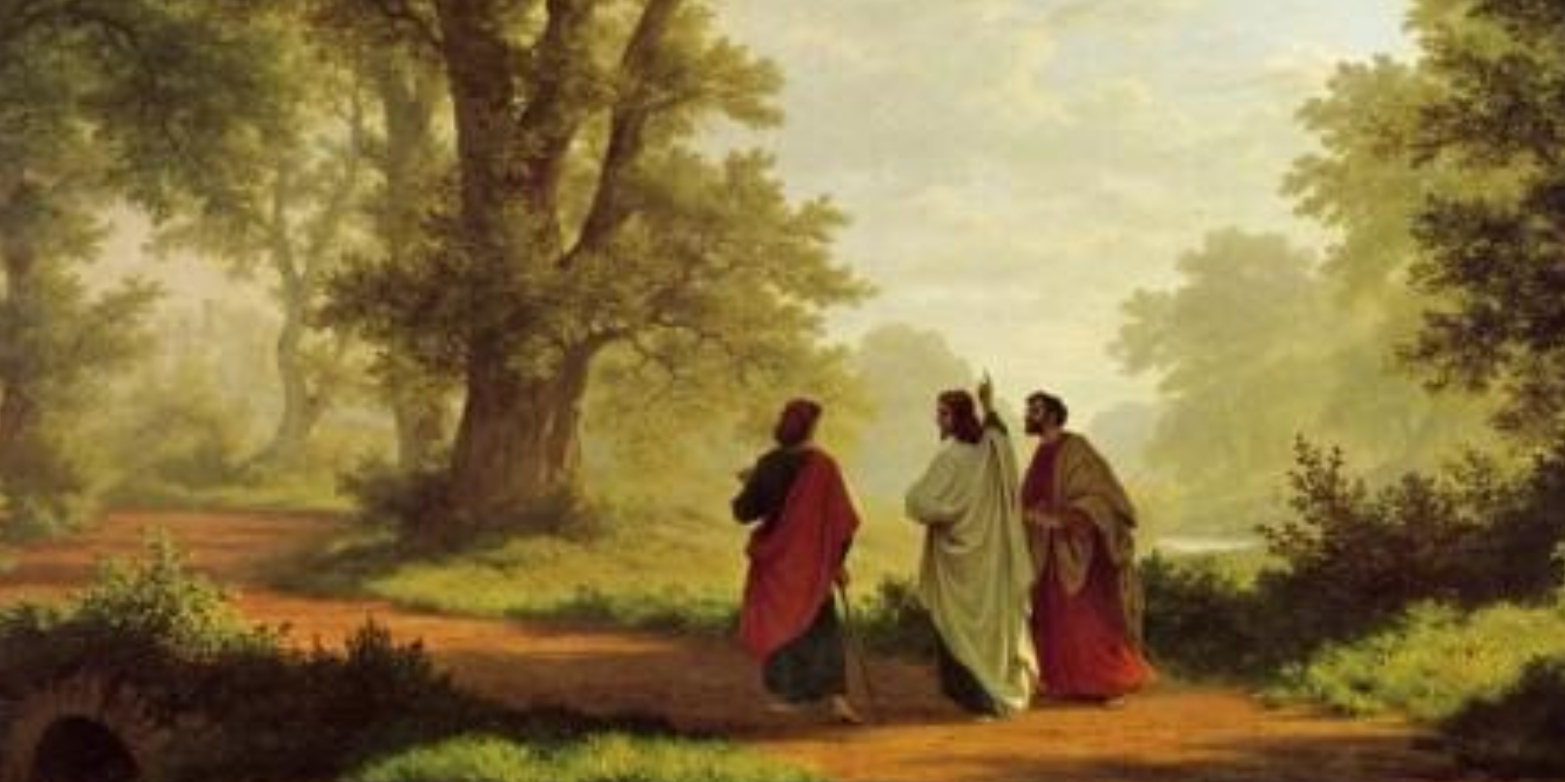 Luke 24:15
While they were talking and discussing,
Jesus Himself approached
and began traveling with them.
Devotional
Luke 24:30-35
³⁰When He had reclined at the table with them, He took the bread and blessed it, and breaking it, He began giving it to them.
³¹Then their eyes were opened and they recognized Him; and He vanished from their sight.
³²They said to one another, "Were not our hearts burning within us while He was speaking to us on the road, while He was explaining the Scriptures to us?"
³³And they got up that very hour and returned to Jerusalem, and found gathered together the eleven and those who were with them, ³⁴saying, "The Lord has really risen and has appeared to Simon."
³⁵They began to relate their experiences on the road and how He was recognized by them in the breaking of the bread.
I will not leave you comfortless: I will come to you.
As two friends from Emmaus walked along the dusty road, they were thinking of the crosses, one especially, still standing stark against the skyline of Golgotha.
Jesus, of whom they had expected so much, had been crucified.
Sad of heart, they were now on their way back home to Emmaus.
As they talked of what had happened to Jesus, a Stranger joined their company and walked along with them.
He talked with them until they arrived in Emmaus.
They invited Him to eat with them.
As He took bread, blessed it, broke it, and gave it to them, they knew Him to be the Christ. They knew their Lord was alive!
We, too, may have this glorious experience of knowing Jesus as a living, loving Presence.
E. Stanley Jones says, He is "the Christ of every road."
No longer is Christ confined to the roads and streets of Galilee or Jerusalem; He walks by our side no matter where we are. He is the warmth of our hearts as we
journey in the way.
Prayer suggestions
▪︎ Thank the Lord that He is able to turn our disappointments into joy.
▪︎ Ask the Lord to help you this day to feel His presence as you walk life's common lanes and dusty streets.
Twitter: @SchoemakerHarry
Website 1: https://devotionals.harryschoemaker.nl
Website 2: http://bijbelplaatjes.nl
About Author