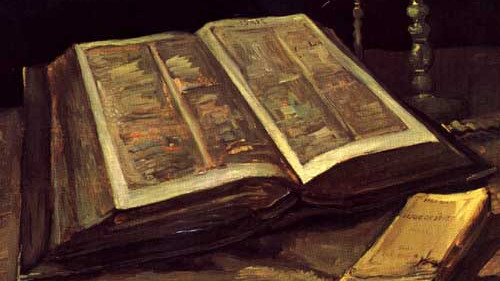 Philippians 4:11 NASB
Not that I speak from want,
for I have learned to be content
in whatever circumstances I am.
Study
Want
Better is perhaps "need" as less extreme in meaning.
The Greek word occurs elsewhere only in Mark 12:44; of the great poverty of the Widow.
I
The word "I" is here slightly emphatic.
He implies an appeal to them to learn his secret for themselves.
Have learned
Literally it reads: "did learn" but probably the A.V. (and R.V.) rightly represent the Greek.
It is possible, however, that he refers to the time of waiting for their aid as his learning time; "I learned, in that interval, a lesson of content."
He implies in any case that the pause in their assistance had been a time of some privation, though not from the higher point of view.
Content
Literally it reads: "self-sufficient"; in the sense of "omnia mea mecum porto".
He did not depend upon circumstances for satisfaction.
Such "sufficiency," but on very different principles, was a favourite Stoic virtue.
For every bad there might be a worse;
and when a man breaks his leg,
let him be thankful it was not his neck.
Illustration
I knew a man that had both health and riches, and several houses all beautiful and ready finished; and would often trouble himself and family to be removing from one house to another; and being asked by a friend why, replied: "It was to find content in some one of them."
But his friend, knowing his temper, told him if he would find content in any of his houses he must leave himself behind him; for content will never dwell but in a meek and quiet soul.
And this may appear from the beatitude — "Blessed are the meek, for they shall inherit the earth;" not that the meek shall not also obtain mercy, and see God, and be comforted, and at last obtain the kingdom of heaven; but in the meantime he, and he only, possesses the earth, as he travels towards that kingdom, by being humble and cheerful and content with what his good God has allotted him.
(Izaak Walton.)
Anecdote
A minister of the gospel, passing one day near a cottage, was attracted to its door by the sound of a loud and earnest voice. It was a bare and lonely dwelling; the home of a man who was childless, old, and poor.
Drawing near this mean and humble cabin, the stranger at length made out these words, "This, and Jesus Christ too! … This, and Jesus Christ too!" as they were repeated over and over in tones of deep emotion; of wonder, gratitude, and praise.
His curiosity was roused to see what that could be which called forth such fervent, overflowing thanks.
Stealing near, he looked in at the patched and broken window; and there in the form of a grey, bent, worn-out son of toil, at a rude table, with hands raised to God, and his eyes fixed on some crusts of bread and a cup of water, sat piety, peace, humility, contentment, exclaiming, "This, and Jesus Christ tool"
Devotional
Paul tells Timothy that one of life's greatest treasures is to find contentment in godliness (1 Timothy 6:6).
With this treasure, our physical circumstances become far less important to us than the character we display in those circumstances.
The situation we are living in, our bottom line, is less important than loving God from the bottom of our heart.
Those who are wealthy and show godliness, a very difficult challenge according to Jesus, are those who have demonstrated that they are content to be godly and will be that kind of person with or without wealth.
Those who are poor and are godly have demonstrated the same ability.
So the bottom line is not how rich are we in money, but how rich are we in grace!
Prayer Suggestions
Ask God to still your restless and sometimes covetous heart
Ask God to help you to find your contentment in His presence in your life.
Read more of these messages at: https://devotionals.harryschoemaker.nl
Download your Bible pictures from http://bijbelplaatjes.nl
follow me on Twitter: @schoemakerharry