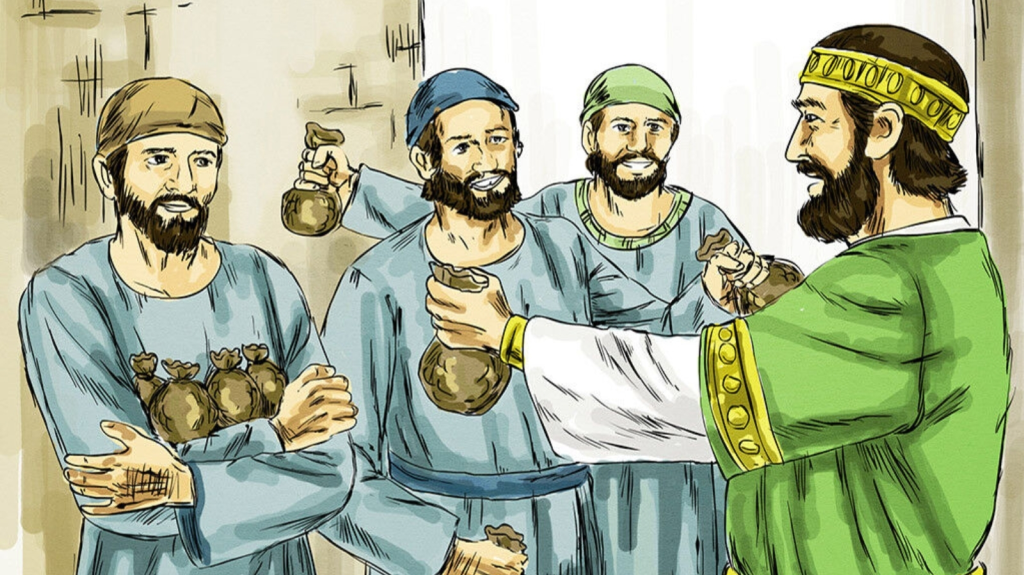 Matthew 25:21
His lord said to him,
Well done, good and faithful servant;
you were faithful over a few things,
I will make you ruler over many things.
Enter into the joy of your lord.
Illustration
Talents
▪︎Some have abilities superior in kind, others in degree;
▪︎some excel in strength of body, others of mind;
▪︎some in judgment, others in imagination and memory;
▪︎some are fit for contemplation, others for action;
▪︎some to design, others to execute;
▪︎some to govern nations, enact laws, and administer justice, others for inferior and private, yet necessary and useful employments.
This variety is designed to fill up the various places and offices, which are proper in the great community of the world.
□ ■ □
Read more of these messages at: https://devotionals.harryschoemaker.nl
Download your Bible pictures from: http://bijbelplaatjes.nl
Email: devotionals@harryschoemaker.nl
Twitter: @schoemakerharry