Greater than the temple 3/3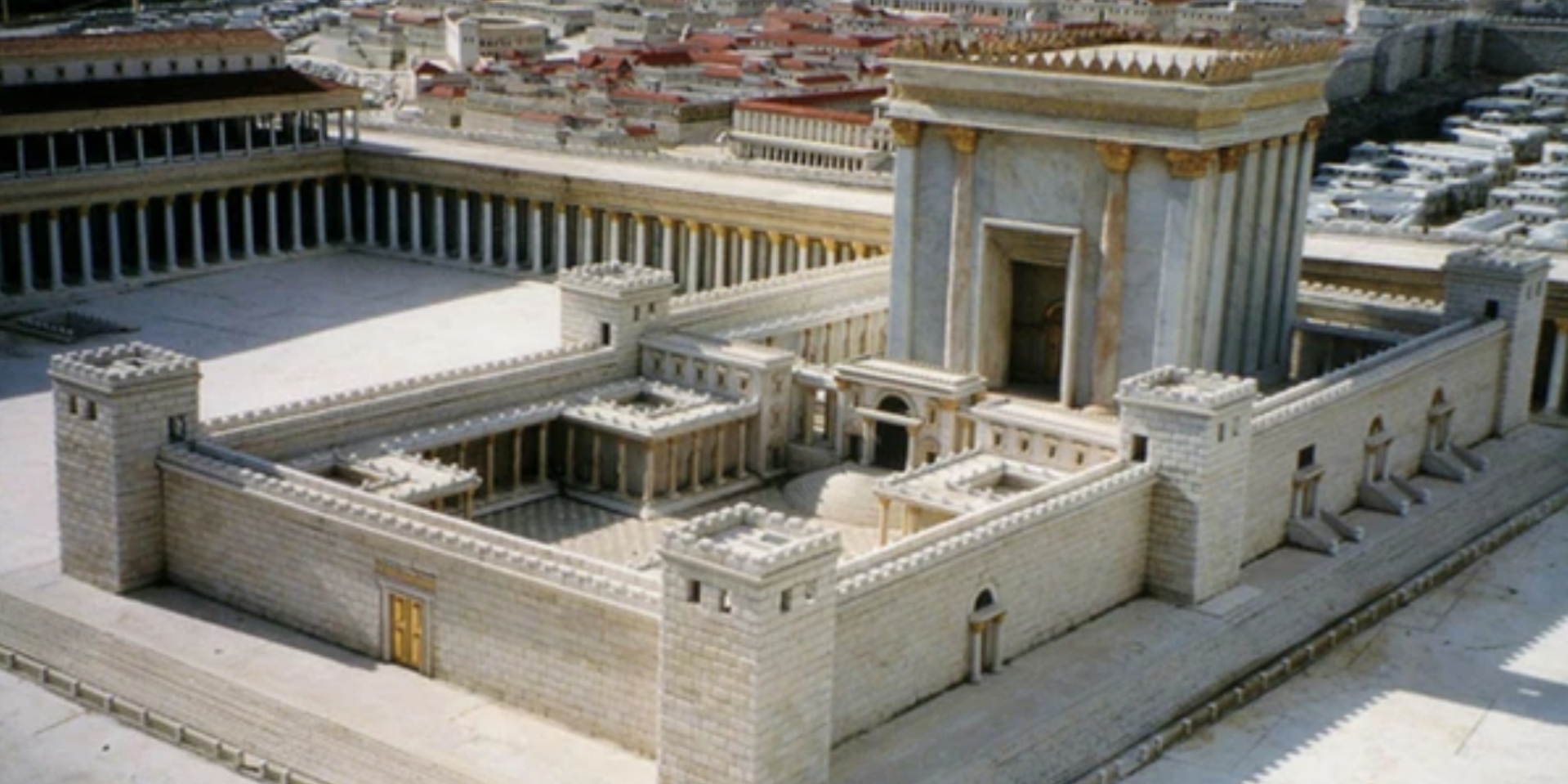 Matthew 12:6 KJV
But I say unto you,
That in this place is [one] 
greater than the temple.
Sermon
Christ Greater than the Church – A. McLeod, D. D.
I. LOOK AT THE THINGS ESSENTIAL IN THE STRUCTURE OF THE CHURCH, AND SHOW WHAT CHRIST IS IN RELATION TO THESE.
The things essential in the structure of the church are the plan, the foundation, and the materials.
1. Let us understand what Christ is in relation to the plan.
The plan of the Christian Church is that of a temple. Everything we see suggests that God seeks manifestation. The temple was complete in Christ; the union of the Divine and human, the indwelling of the Divine Spirit, the manifestation of the Divine perfection, the operation of the Divine mercy — all were in Him. The life-plan of the Saviour developed by Christian life and fellowship.
2. The foundation.
The foundation means the reason which both churches and souls give of the hope that is in them. The gospel of Christ is the foundation.
3. The materials of which it is composed.
In respect of the house of God this is a great mystery; composed of divers elements. Christ fits every individual member into his appropriate place.
II. THE PURPOSES OF THE CHURCH, WHAT CHRIST IS IN RELATION TO THESE.
1. Up-building, or culture.
2. Outbuilding, or conquest.
3. Worship, or adoration.
Christ everything to the church in the process of culture. He liberates, elevates, and purifies. As to conquest the Church is Christ's messenger. As to worship it is " a holy priesthood."
□ ■ □
Read more of these messages at: https://devotionals.harryschoemaker.nl
Download your Bible pictures from: http://bijbelplaatjes.nl
Email: devotionals@harryschoemaker.nl
Follow me on:
Facebook: https://facebook.com/worldwide.ekklesia
Facebook: https://facebook.com/biblestudy.hs
Twitter: @schoemakerharry