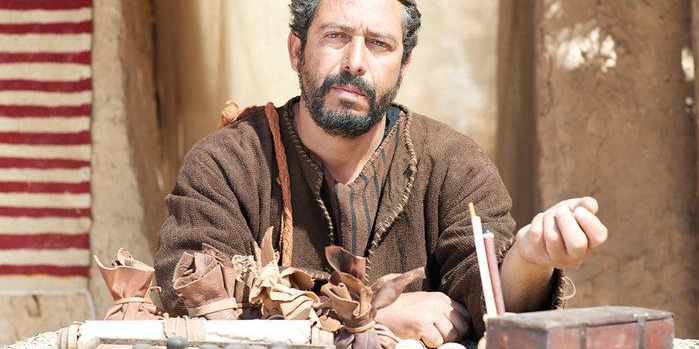 Matthew 9:9-13
Matthew Called
⁹As Jesus went on from there, He saw a man called Matthew, sitting in the tax collector's booth; and He said to him, "Follow Me!" And he got up and followed Him.
¹⁰Then it happened that as Jesus was reclining at the table in the house, behold, many tax collectors and sinners came and were dining with Jesus and His disciples.
¹¹When the Pharisees saw this, they said to His disciples, "Why is your Teacher eating with the tax collectors and sinners?"
¹²But when Jesus heard this, He said, "It is not those who are healthy who need a physician, but those who are sick. ¹³But go and learn what this means: 'I desire compassion, and not sacrifice,' for I did not come to call the righteous, but sinners."
Devotional
Jesus is looking for people who cannot help themselves.
Here the writer of this Gospel tells a piece of his own life history: how he became a disciple of Jesus. It did not come from himself, but from Jesus. He called him. And he has experienced that calling as an irresistible attraction.
He immediately abandoned his profession and everything that had formed his life up to that point (Matthew 9:9; Compare Luke 14:33). Such a thing is a great miracle, for who is so readily prepared to do this? Yet apparently it is possible (Compare Matthew 4:18-22; 19:27). God's power is stronger than any resistance.
Jesus' call is so full of divine authority and divine love that Matthew felt addressed and touched in the depths of his heart. Thus he can perform this act of faith.
His act has another sequel worth mentioning. Matthew invites Jesus to a meal in his house. Many of his friends and colleagues also participate (Matthew 9:10).
Jesus does not avoid them and they do not shun Him! This rabbi is different from the ones they were used to.
The Pharisees are annoyed by this course of action. They apparently do not dare to approach Jesus directly, but ask his disciples for further explanation (Matthew 9:11).
But Jesus Himself answers them with a double answer (Matthew 9:12,13; Hosea 6:6; compare 1 Samuel 15:22; Micah 6:8).
With this He shames those who thought themselves righteous!
At the same time, He teaches them lovingly and patiently.
He reveals two divine truths, which went completely against their thinking world and to which they could mirror themselves. He takes them seriously.
The first general truth is that a doctor is for the sick, He reveals Himself as the spiritual Healer of sinners (cf. John 3:17).
The second truth is that He elucidates this, and makes Himself known as a merciful physician of the soul, who works with the power of His love and with His authoritative word.
This is how He brings evil people back to God.
That is what His Father had commanded Him to do: to help people who cannot help themselves, who are in trouble with themselves and see no way out (cf. Acts 3:26).
He can't do anything with people who are so lucky with himself.
Question
Do you come to Jesus as a sinner, or do you want to make yourself acceptable to Him by your religion?
Prayer Suggestion
Pray that you live only by grace.
Read more of these messages at: https://devotionals.harryschoemaker.nl
Download your Bible pictures from: http://bijbelplaatjes.nl
Follow me on Twitter: @schoemakerharry
Email: devotionals@harryschoemaker.nl