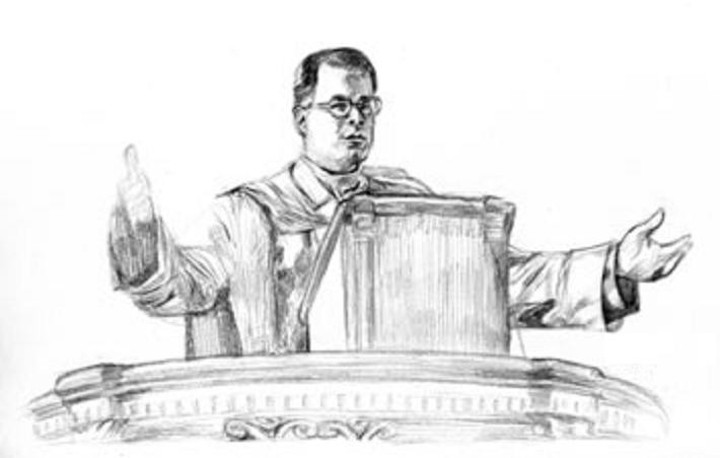 Acts 24:25
But as he was discussing righteousness,
self-control and the judgment to come,
Felix became frightened and said,
"Go away for the present,
and when I find time I will summon you."
Devotional
Many who plan to repent at the 11th hour die at 10:30!
A Christian lady penned these thought-provoking lines:
I was about 5 years old when my parents took me to an evangelistic service which was being conducted in a little chapel. I was too young to carry away any distinct impression of the meeting, but one little incident did stick in my memory.
During the invitation hymn the evangelist came and bent over my father in earnest conversation, only to receive his low-toned answer, 'Not tonight.'
Eight years went by and another preacher visited our church, and the same urgent request was made, 'Won't you decide for Christ?' And again my dad replied, 'Not tonight.
Finally he was summoned to my mother's dying bed to receive from her lips one more earnest appeal. 'John, promise you will meet me in Heaven,' she pleaded. Father who loved her very much agreed that someday he would indeed receive Jesus; yet he added in a soft whisper, 'But not tonight, dear.'
Three years later my father lay on his own deathbed, but alas, he was unconscious. Slowly he slipped away from us.
I shall never forget that dreadful scene as we stood watching with bitter tears his final struggle. The awful hopelessness of it all dawned on me then as never before, and I sobbed my heart out.
The memory of his repeated refusal to accept Christ has shadowed my entire life.
Sinner friend, the night of death may also soon end your opportunity to make that all-important decision. A "more convenient season' to receive the Lord may never arrive. Avoid the terrible fate that awaits those who continue to resist the Holy Spirit with the words, "Not tonight!"
To die without hope – have you counted the cost?
To die out of Christ means your soul will be lost!
Renounce every idol, though dear it may be,
And come to the Savior now pleading with thee!
Twitter: @SchoemakerHarry
Website 1: https://devotionals.harryschoemaker.nl
Website 2: http://bijbelplaatjes.nl
About Author