Infidelity and faithfulness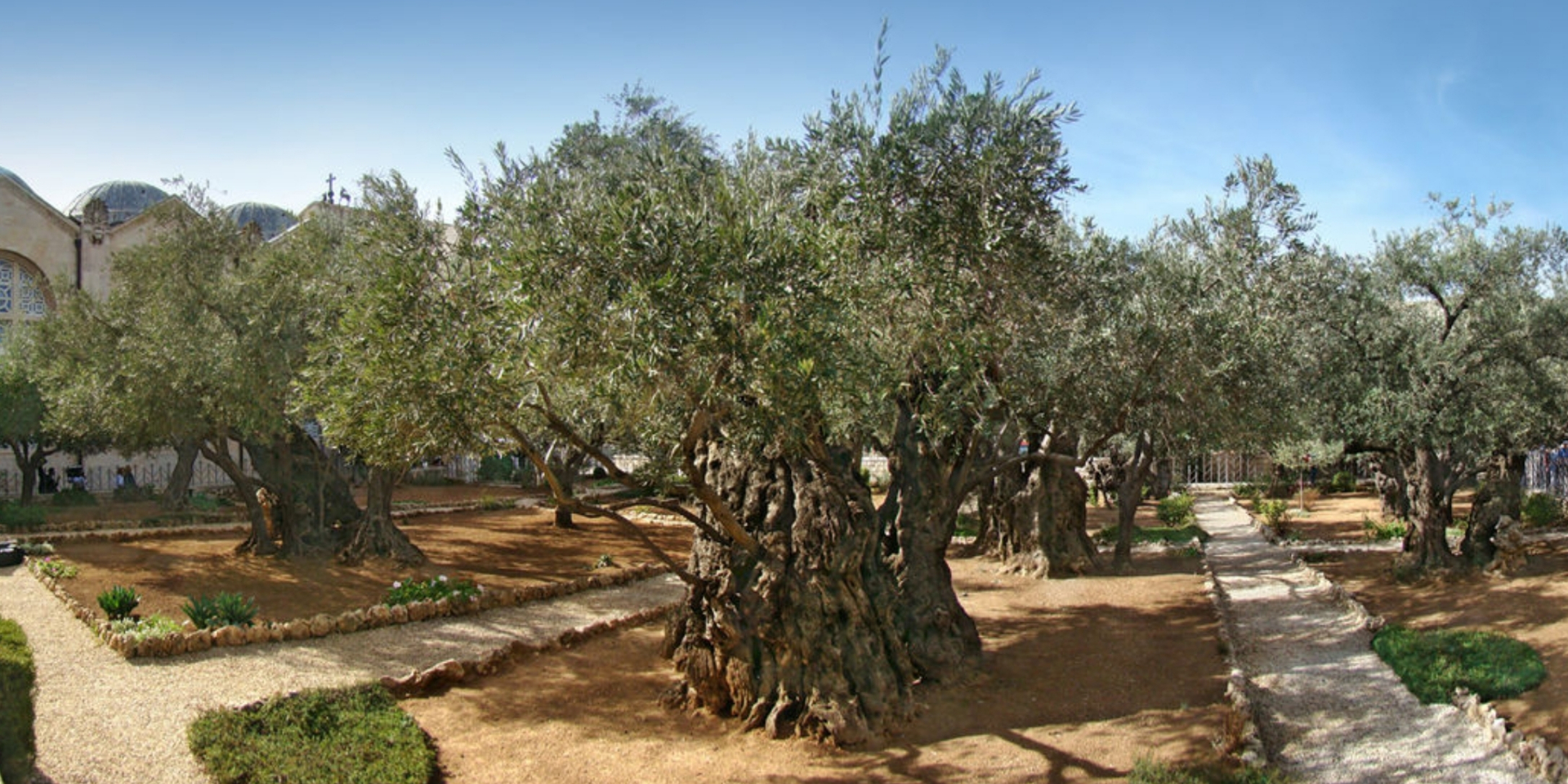 Mark 14:26-42
²⁶After singing a hymn, they went out to the Mount of Olives.
²⁷And Jesus said to them, "You will all fall away, because it is written, 'I will strike down the shepherd, and the sheep shall be scattered.'
²⁸But after I have been raised, I will go ahead of you to Galilee."
²⁹But Peter said to Him, "Even though all may fall away, yet I will not."
³⁰And Jesus said to him, "Truly I say to you, that this very night, before a rooster crows twice, you yourself will deny Me three times."
³¹But Peter kept saying insistently, "Even if I have to die with You, I will not deny You!" And they all were saying the same thing also.
Jesus in Gethsemane
³²They came to a place named Gethsemane; and He said to His disciples, "Sit here until I have prayed."
³³And He took with Him Peter and James and John, and began to be very distressed and troubled.
³⁴And He said to them, "My soul is deeply grieved to the point of death; remain here and keep watch."
³⁵And He went a little beyond them, and fell to the ground and began to pray that if it were possible, the hour might pass Him by.
³⁶And He was saying, "Abba! Father! All things are possible for You; remove this cup from Me; yet not what I will, but what You will."
³⁷And He came and found them sleeping, and said to Peter, "Simon, are you asleep? Could you not keep watch for one hour?
³⁸Keep watching and praying that you may not come into temptation; the spirit is willing, but the flesh is weak."
³⁹Again He went away and prayed, saying the same words.
⁴⁰And again He came and found them sleeping, for their eyes were very heavy; and they did not know what to answer Him.
⁴¹And He came the third time, and said to them, "Are you still sleeping and resting? It is enough; the hour has come; behold, the Son of Man is being betrayed into the hands of sinners.
⁴²Get up, let us be going; behold, the one who betrays Me is at hand!"
Devotional
In Jesus' most fearful soul struggle, his infinite faithfulness is shown to our weakness.
Not only Judas Iscariot, but also Jesus' other disciples disappoint.
They would all forsake Him when the worst, that they had not expected, and could not handle, was about to happen (Mark 14:27).
But Jesus knew what was in man (John 2:23-25). Out of love He warns in advance especially Peter, whom He addresses in Mark 14:37 with his own name: Simon (His full name was Simon Barjona – Simon son of Jona).
He wants to keep all his disciples from being utterly discouraged because of their failure in the next temptation, which would grow even more severe. They must resist this by watching and praying (Mark 14:38).
Jesus also wants to teach them not to think too highly of their own strength.
Believers in particular, are in danger of overestimating themselves. A fine example of this is provided by Peter, the most self-confident of the disciples, who would fail the worst (Mark 14:30).
We can use big words (cf. Mark 14:29,31), but we must learn that we cannot accomplish it in our own strength. We must rely on Jesus alone (Hebrews 2:17,18, 4:14-16). Otherwise we will fall and let go of faith.
Even Jesus with his perfect human nature at first shrank from his suffering (Mark 14:35,36). But He knew He had to endure it in our place and on our behalf.
That is what God commanded Him (Hebrews 10:5-10).
It was also the Old Testament prophecy that was to be fulfilled (Isaiah 53:4-6).
That is why in perfect obedience He accepted the grieving cup (Mark 14:36). It cost Him the worst soul struggle imaginable (Mark 14:34; Compare Hebrews 5:7-9). We cannot put ourselves in that position.
This tells us three things:
We must try to empathize with Him (Mark 14:37);
When we come into temptation, we must watch and pray to stand still, looking to Him in the process;
We may rest in His victory after the battle (Mark 14:41). He never allows us to be tempted beyond our ability (1 Corinthians 10:13).
Question
▪︎ How did it turn out for Simon later on? (See John 21:15-18)
Prayer suggestion
▪︎ Pray for God's power when you are tempted.
Twitter: @SchoemakerHarry
Website 1: https://devotionals.harryschoemaker.nl
Website 2: http://bijbelplaatjes.nl
About Author