Herod feared John (1 of 2)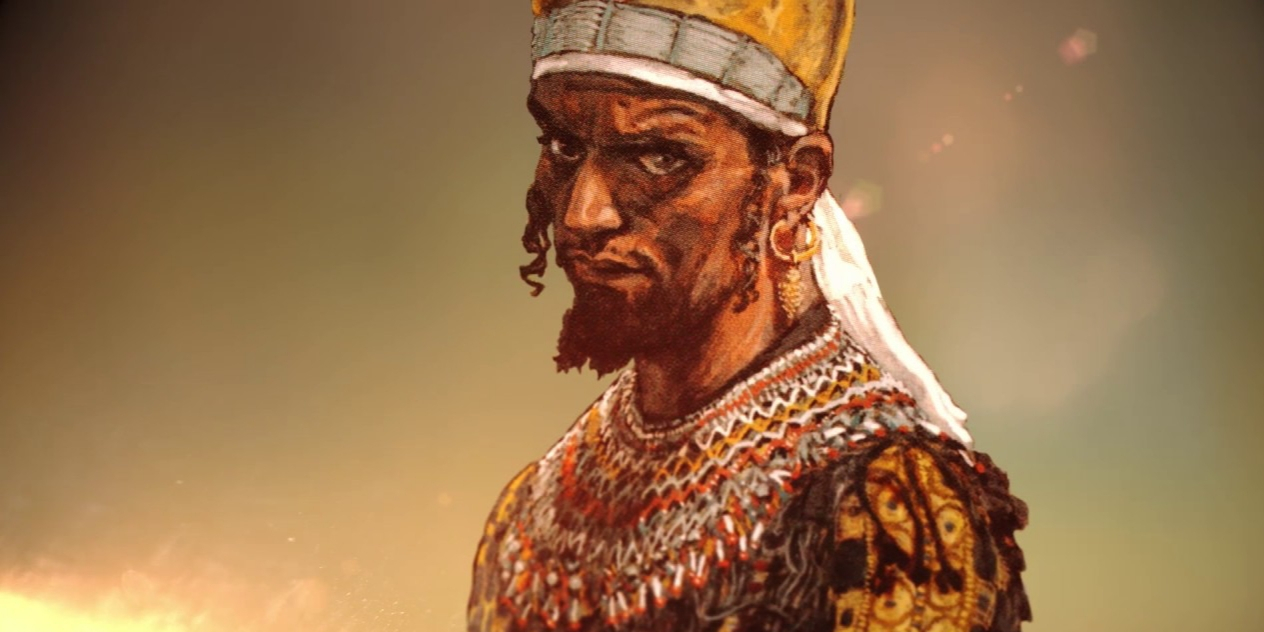 Mark 6:20 (AV)
For Herod feared¹ John,
knowing that he was a just² man and an holy³,
and observed⁴ him;
and when he heard⁵ him,
he did many things,
and heard⁵ him gladly⁶.‭
¹) To be afraid of one‭.
²) Righteous, observing divine laws‭. In a wide sense, upright, righteous, virtuous, keeping the commands of God‭.
³) Separated to God, worthy of veneration‭.
⁴) ‭‭To preserve (a thing from perishing or being lost)‭, or to keep within one's self, keep in mind (a thing, lest it be forgotten).
⁵) To attend to, to consider what is or has been said‭, or to understand, perceive the sense of what is said‭.
⁶) With pleasure.
Other translations
For Herod had [a reverential] fear of John, knowing that he was a righteous and holy man, and [continually] kept him safe [under guard]. When he heard [John speak], he was much perplexed; and [yet] he heard him gladly. [AMP]

for Herod feared John, knowing that he was a righteous and holy man, and he kept him safe. When he heard him, he was greatly perplexed, and yet he heard him gladly. [ESV]

But a portentous day arrived when Herod threw a birthday party, inviting all the brass and bluebloods in Galilee. [MSB]

For Herod feared John, knowing that he was a just man and an holy, and observed him; and when he heard him, he did many things, and heard him gladly. [KJV]

because Herod feared John and protected him, knowing him to be a righteous and holy man. When Herod heard John, he was greatly puzzled; yet he liked to listen to him. [NIV]

And Herod respected John, knowing that he was a good and holy man, so he kept him under his protection. Herod was disturbed whenever he talked with John, but even so, he liked to listen to him. [NLT]

for Herod feared John, knowing that he was a just and holy man, and he protected him. And when he heard him, he did many things, and heard him gladly. [NKJV]
Some further information:
Observe the great value and veneration which Herod had some time for John the Baptist, which is related only by this evangelist (Mark 6:20). Here we see what a great way a man may go toward grace and glory, and yet come short of both, and perish eternally.
Herod feared John
But, as Bengel notes, John feared not Herod.
Herod was in awe of him as a holy man, and feared the indignation of the people if he slew him. But he also feared John, knowing that he was a just man, and a holy man.
Knowing that he was a just man and an holy
Compare the ease of Elijah with Ahab, after the murder of Naboth ( 1 Kings 21:20 ).
It is possible that a man may have a great reverence for good men, and especially for good ministers, and for that in them that are good, and yet himself be a bad man.
Just and Holy
Observe that John was a just man, and a holy man; to make a complete good man, both justice and holiness are necessary; holiness toward God, and justice toward men. John was mortified to this world, and so was a good friend both to justice and holiness.
Herod knew this, not only by common fame, but by personal acquaintance with him. Those that have but little justice and holiness themselves, may yet discern it with respect in others.
And, he therefore feared him, he honoured him. Holiness and justice command veneration, and many that are not good themselves, have respect for those that are.
Observed him
rather, as in the Margin, "kept" or "saved him"; that is, from the wicked designs of Herodias, who had been watching for some pretext to get Herod entangled and committed to despatch him.
He observed him; he sheltered him from the malice of his enemies (so some understand it); or, rather, he had a regard to his exemplary conversation, and took notice of that in him that was praiseworthy, and commended it in the hearing of those about him; he made it appear that he observed what John said and did.
When he heard him
John's faithfulness to Herod, in telling him of his faults.
Herod had married his brother Philip's wife (Mark 6:17). All the country, no doubt, cried shame on him for it, and reproached him for it; but John reproved him, told him plainly, It is not lawful for thee to have thy brother's wife. This was Herod's own iniquity, which he could not leave, when he did many things that John taught him; and therefore John tells him of this particularly.
Though he were a king, he would not spare him, any more than Elijah did Ahab, when he said, "Hast thou killed and also taken possession?"
Though John had an interest in Herod, and he might fear this plain-dealing would destroy his interest, yet he reproved him; for faithful are the wounds of a friend (Proverbs 27:6); and though there are some swine that will turn again, and rend those that cast pearls before them, yet, ordinarily, he that rebuketh a man (if the person reproved has any thing of the understanding of a man), afterwards shall find more favour than he that flattereth with his tongue (Proverbs 28:23).
Though it was dangerous to offend Herod, and much more to offend Herodias, yet John would run the hazard rather than be wanting in his duty.
Note that those ministers that would be found faithful in the work of God, must not be afraid of the face of man. If we seek to please men, further than is for their spiritual good, we are not the servants of Christ.
He did many things
He did many good things under the influence of the Baptist on his conscience.
He heard him preach; and he did many of those things which John in his preaching taught him. He was not only a hearer of the word, but in part a doer of the work. Some sins which John in his preaching reproved, he forsook, and some duties he bound himself to; but it will not suffice to do many things, unless we have respect to all the commandments.
Heard him gladly
He heard him gladly; This is a striking statement, for which we are indebted to our graphic Evangelist alone, illustrating the working of contrary principles in the slaves of passion.
But this also shows how far Herodias must have worked on, and influenced him, like Jezebel influenced Ahab, that he should at length agree to do, what his awakened conscience kept him long from executing.
He heard him gladly. He did not hear him with terror as Felix heard Paul, but heard him with pleasure. There is a flashy joy, which a hypocrite may have in hearing the word; Ezekiel was to his hearers as a lovely song (Ezekiel 33:32); and the stony ground received the word with joy (Luke 8:13).
Gladly
The tyrant was very well content to hear sentence pronounced against himself, but the seed fell upon stony places.
× 0 ×
Herodias wanted John the Baptist to be killed, but because of Herod she had no chance to do so (Mark 6:19). As a reason (gar, 'for) Mark here gives that Herod feared John (cf. Acts 24:25).
Herod's fear of him was because he knew him as a righteous and holy man. Because John the Baptist combined those two qualities, Herod considered him a very special figure, whom he feared. The Greek word "dikaios" in this context means "faithful to the law" (cf. Matthew 1:19; Luke 1:6; 2:25; Acts 10:22) and "hagios", "consecrated to God.
As the man of God, John stood up for the law of Moses, and that inspired Herod's awe. This prompted him to protect John from Herodias so that nothing could happen to him from her part (She could have him killed by an assassin).
Meanwhile, Herod listened a lot to John the Baptist. Herod may have asked him for advice (think of Jeremiah who was once a secret adviser to King Zedekiah).
At least Mark writes in this verse that Herod did many things after hearing John (about them). However, in other manuscripts, it is stated that Herod was very embarrassed after he had listened to John.
He was then in conflict, as was Pilate later in the condemnation of the Lord Jesus. There is something to be said for both views. Be that as it may, Herod liked to listen to John (Mark 12:37). What John said made a deep impression on him. So it was not only out of fear that Herod protected him …
× 0 ×
Before all that is described in this verse happened, we saw that the people had the wildest notions concerning our Lord Jesus (Mark 6:15).
His own countrymen could not believe anything, which seemed them too great concerning Him, because they knew his poor kindred.
But others, that were not under the power of that prejudice against him, were yet willing to believe any thing, rather than the truth, that he was the Son of God, and the true Messias.
▪︎ They said, He is Elias, whom they expected;
▪︎ Or, He is a prophet, one of the Old-Testament prophets raised to life, and returned to this world;
▪︎ Or He is as one of the prophets, a prophet now newly raised up, equal to those under the Old Testament.
And Herod heard these rumors, but when Herod heard of it, he kept saying, "John, whom I beheaded, has risen!" Herod was absolutely sure that Jesus was John the Baptist, whom he had beheaded (Mark 6:16).
Note that where there is an idle faith, there is commonly a working fancy.
The people said, It is a prophet risen from the dead; Herod said, It is John Baptist risen from the dead. It seems by this, that the rising of a prophet from the dead, to do mighty works, was a thing expected, and was thought neither impossible nor improbable, and it was now readily suspected when it was not true.
But afterward, when it was true concerning the Christ, and now it was a truth undeniably evidenced, yet then it was obstinately gainsaid and denied.
Those who most wilfully disbelieve the truth, are commonly most credulous of errors and fancies.
Note that they who fight against the cause of God, will find themselves baffled, even when they think themselves conquerors; they cannot gain their point, for the word of the Lord endures for ever.
They who rejoiced when the witnesses were slain, fretted as much, when in three or four days they rose again in their successors (Revelation 11:10,11).
The impenitent unreformed sinner, that escapes the sword of Jehu, shall Elisha slay.
Note that a guilty conscience needs no accuser or tormentor for it will do that itself.
Herod charges himself with the murder of John, which perhaps no one else dared to charge him with.
I beheaded him; and the terror of it made him imagine that the Christ was John risen.
He feared John while he lived, and now, when he thought he had got clear of him, fears him ten times worse now he is dead.
One might as well be haunted with ghosts and furies, as with the horrors of an accusing conscience; those therefore who would keep an undisturbed peace, must keep an undefiled conscience. (Acts 24:16).
There may be the terrors of strong conviction, where there is not the truth of a saving conversion. This Herod, who had this notion concerning Christ, afterward sought to kill him (Luke 13:31), and did set him at nought (Luke 23:11); so that he will not be persuaded, though it be by one risen from the dead; no, not by a John the Baptist risen from the dead.
Herod respected him, till he touched him in his Herodias.
Many that pretend to honour prophesying, are for smooth things only, and love good preaching, if it keep far enough from their beloved sin; but if that be touched, they cannot bear it.
Don't find it strange that the world hates those who testify of it, that its works are evil.
But it is better that sinners persecute ministers now for their faithfulness, than curse them eternally for their unfaithfulness.
The malice which Herodias bore to John for his remarks on her marriage to Herod was such that she not only had a quarrel with him, but wanted to have him killed (Mark 6:19). But when she could not obtain that, she got him committed to prison (Mark 6:17).
Now let us reflect on this
John the Baptist was endowed not only with inward grace, but also with great outward gifts. He spoke in such a way that one had to listen. This rumor had even spread to the royal palace, and Herod sat down among the many who came to hear John.
John did not spare him because he was king, but spoke earnestly to him about his relationship with the wife of his brother Philip.
Of course, the monarch does not like this at all, but the woman with whom he lives even less, and she wants him to be killed (Mark 6:19). She did not succeed in this, but she does ensure that Johannes ends up in prison (Mark 6:17).
Even though John is in prison, the king is not yet separated from him, and he secretly seeks him out, to hear him. But although he did many things that John told him to do, he did not do one thing: he did not break with Herodias.
This dangerous road will soon lead to total destruction for the king (Acts 12: 20-25).
Herod is a warning example for us in this.
We sometimes also do many things in our lives that the Lord asks of us, but we may refuse to break with that one great sin, in which our heart and flesh is absorbed.
If we do not bow down, this sin will eventually drag us into eternal destruction.
× 0 ×
Twitter: @SchoemakerHarry
Internet: http://harryschoemaker.nl
Website: https://devotionals.harryschoemaker.nl
Facebook Page: https://www.facebook.com/worldwide.ekklesia/
Facebook Group: https://www.facebook.com/groups/302675914424623/
About Author