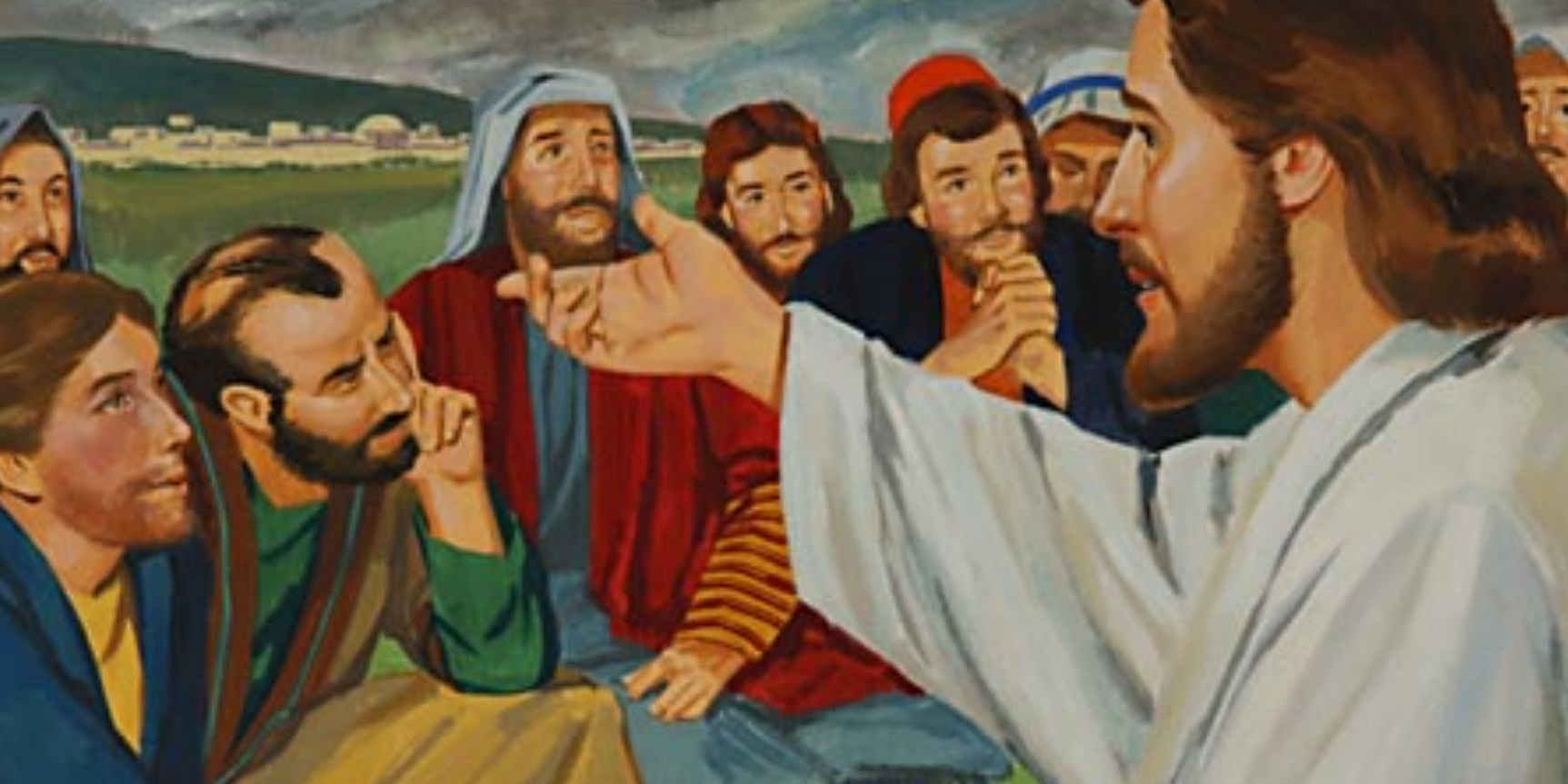 Mark 6:12 (AV)
And they went out¹,
and preached²
that³ men should repent⁴
¹) Departed
²) To proclaim after the manner of a herald‭; Always with the suggestion of formality, gravity, and an authority which must be listened to, and obeyed‭.
³) Points to the purpose of preaching.
⁴) To change one's mind for better, heartily to amend with abhorrence of one's past sins‭.
Other translations:
So they went out and preached that men should repent [that they should change their minds for the better and heartily amend their ways, with abhorrence of their past sins]. [AMP]

So they went out and proclaimed that people should repent. [ESV]

right and left they sent the demons packing; they brought wellness to the sick, anointing their bodies, healing their spirits. [MSB]

And they went out, and preached that men should repent. [KJV]

They went out and preached that people should repent. [NIV]

So the disciples went out, telling all they met to turn from their sins. [NLT]

So they went out and preached that people should repent. [NKJV]
Some further information:
Preached
This is only a part of the work of a true Gospel minister
The doctrine they preached was that men should repent (Mark 6:12); that they should change their minds, and reform their lives, in consideration of the near approach of the kingdom of the Messiah.
Note that the great design of the gospel preachers, and the great tendency of gospel preaching, should be, to bring people to repentance, to a new heart and a new way.
They did not amuse people with curious speculations, or anything else but told them straitly that they must repent of their sins, and turn to God.
(Compare this to some churches where they have more entertainment than message – sometimes with complete laser shows.)
× 0 ×
In this and in the next verse Mark tells how the twelve followed the commandment of the Lord Jesus (Mark 6:7) (cf. Luke 9:6; this is missing in Matthew). They did go out.
We are not told where the pupils went or how long they went out.
But the evangelist clearly indicates what their actions consisted of.
First of all, it included preaching the Gospel. Although it is not mentioned in so many words in the commission they received (Mark 6:7), it appears that it was indeed part of it (cf. Mark 6:30).
Their preaching was directed that ("that" indicates a purpose) people would repent (The Greek word used here literally means "to change their minds").
In it they continued the preaching of John the Baptist and that of Jesus Himself. The preaching of these last two also included a call to repentance (see Mark 1:4,15, cf. Acts 2:38)
Now let us reflect on this
For what purpose are the disciples sent by the Lord Jesus?
They are sent to proclaim everywhere that the people, young and old, must repent.
No other commission has the Savior given to them.
Also the ministers of the Word have no other command today.
The call to conversion should be central in every sermon.
When this call is missing in the sermon (and unfortunately this happens all too often), because people have chosen "pastors" who only tell them what they like to hear, then that preaching (and often also that preacher) is not good, and such a sermon may even have no value at all
Beautiful stories with empty promises that lull the assembly to sleep are dangerous! When the call no longer sounds in the sermon
▪︎ to pray for forgiveness of sins,
▪︎ to follow the Savior closely,
▪︎ and to obey the Lord,
there is a great danger that such a congregation will be lost, and will ultimately be nothing more than a social club. And with that, the eternal salvation of the members is at stake!
The Lord does not receive unconverted people into His heaven, but only young and old who are converted, and continue to follow their Savior.
A person may not know what true repentance is, and why he needs to repent.
▪︎ What should such a person do if he goes to a church where he is not told this in the sermon?
▪︎ And what should such a person do if he does not hear the call to repentance in the sermon?
That's why it has to sound over and over:
Repent and follow your Savior, for the kingdom of heaven is at hand.
Are you already converted, and are you already following the Christ?
If not, you are in great danger! And you should start following the Christ right now!
× 0 ×
Twitter: @SchoemakerHarry
Internet: http://harryschoemaker.nl
Website: https://devotionals.harryschoemaker.nl
Facebook Page: https://www.facebook.com/worldwide.ekklesia/
Facebook Group: https://www.facebook.com/groups/302675914424623/
About Author