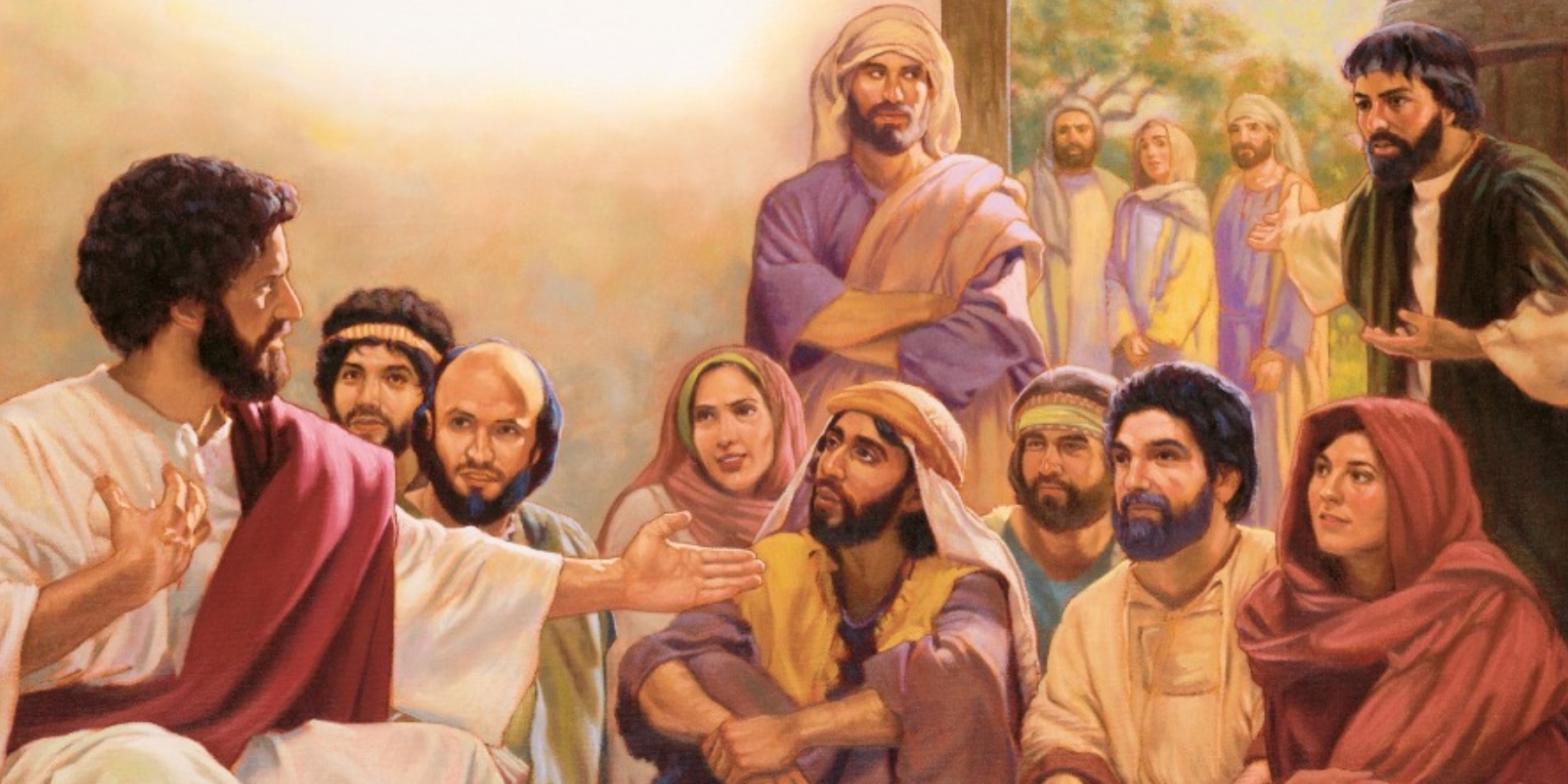 Mark 3:31-35
³¹Then His mother and His brothers arrived, and standing outside they sent word to Him and called Him.
³²A crowd was sitting around Him, and they said to Him, "Behold, Your mother and Your brothers are outside looking for You."
³³Answering them, He said, "Who are My mother and My brothers?"
³⁴Looking about at those who were sitting around Him, He said, "Behold My mother and My brothers!
³⁵For whoever does the will of God, he is My brother and sister and mother."
× 0 ×
Jesus' relatives hear that He doesn't even have time to eat!
This is enough for them, and they decide to bring Him home.
Jesus' family thinks they can put a claim on Him (Mark 3:31,32). They all go to the house where He is, to take Him away from there (Mark 3:20,21).
According to them, Jesus no longer knew what He was doing. 'Come home with us', they say, you belong to us!'
Jesus' family is wrong.
Jesus is not going home with them.
He is concerned with a family relationship that is not based on blood relationship, but on spiritual relationship: the people that do the will of God (Mark 3:35).
That will involves listening to, and doing what God says in his Word (Compare Matthew 7: 21-23, John 4:34, 6: 38-40).
He has come to undo the works of the devil (1 John 3:8).
He wants to belong to those people who want to be freed from satan to serve God (Mark 3:35).
What a privilege: anyone who obeys the Heavenly Father's will, is to Jesus a true brother or sister or mother (Mark 3: 33-35; Compare John 6:40). And can therefore count on Jesus, to fully stand in the gap for him.
This changes the relationship between the people – a new family grows around Jesus: his congregation, His church.
× 0 ×
Twitter: @SchoemakerHarry
Internet: http://harryschoemaker.nl
Website: https://devotionals.harryschoemaker.nl
Facebook: https://www.facebook.com/worldwide.ekklesia/
Facebook Group: https://www.facebook.com/groups/302675914424623/
About Author