Jesus overcomes the devil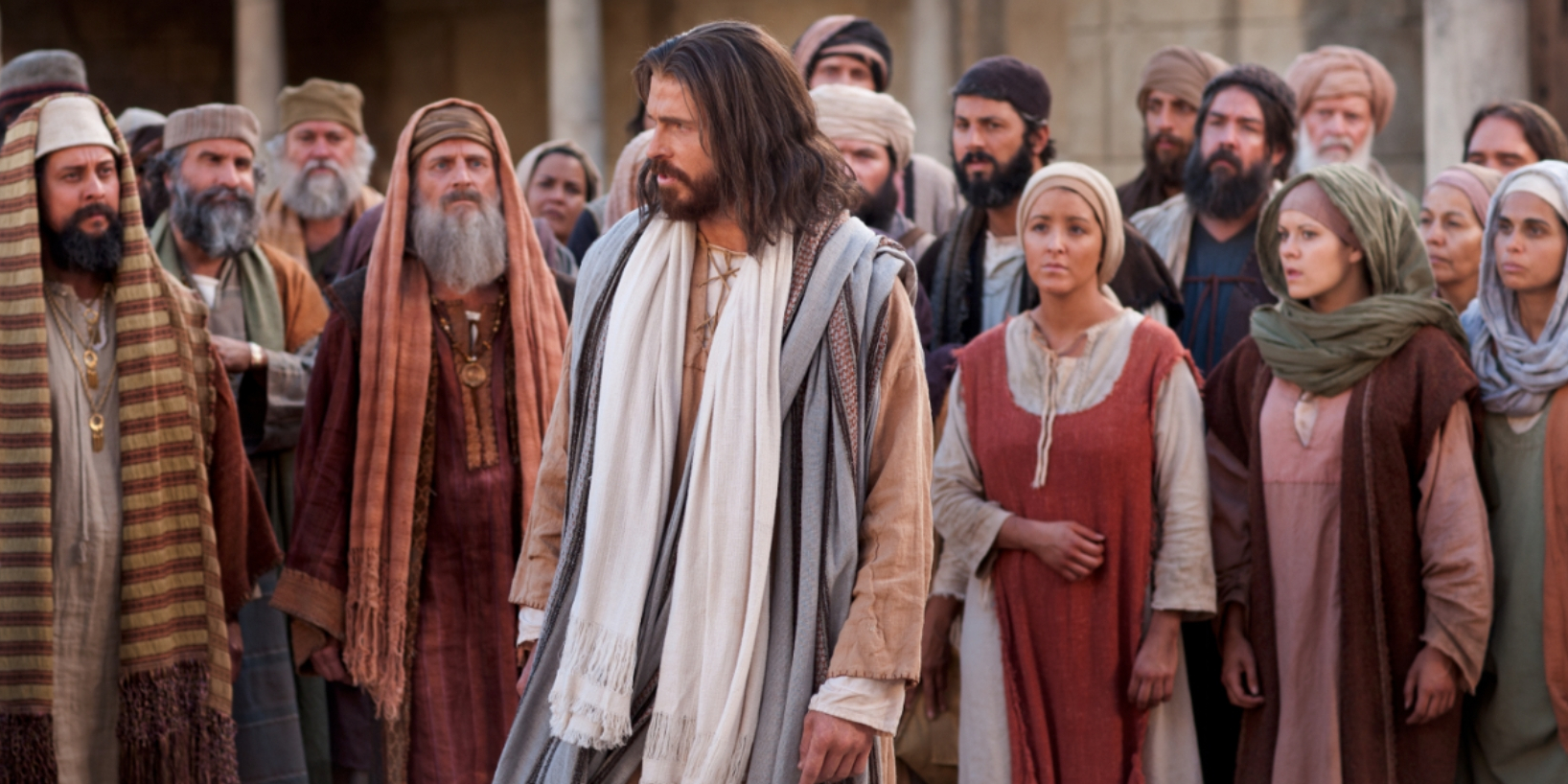 Mark 3:20-30 (NASB)
²⁰And He came home, and the crowd gathered again, to such an extent that they could not even eat a meal.
²¹When His own people heard of this, they went out to take custody of Him; for they were saying, "He has lost His senses."
²²The scribes who came down from Jerusalem were saying, "He is possessed by Beelzebul," and "He casts out the demons by the ruler of the demons."
²³And He called them to Himself and began speaking to them in parables, "How can Satan cast out Satan?
²⁴If a kingdom is divided against itself, that kingdom cannot stand.
²⁵If a house is divided against itself, that house will not be able to stand.
²⁶If Satan has risen up against himself and is divided, he cannot stand, but he is finished!
²⁷But no one can enter the strong man's house and plunder his property unless he first binds the strong man, and then he will plunder his house.
²⁸Truly I say to you, all sins shall be forgiven the sons of men, and whatever blasphemies they utter; ²⁹but whoever blasphemes against the Holy Spirit never has forgiveness, but is guilty of an eternal sin" – ³⁰because they were saying, "He has an unclean spirit."
× 0 ×
As believers, we can experience being attacked from all sides. By relatives, as well as by outsiders. We also see that here, happening with Jesus. His family thinks He is acting crazy (Mark 3:21).
And the scribes?
They cannot deny that Jesus casts out demons.
And actually, they should be very happy with that.
But they cannot stand the way people come to the service of God. This is because Jesus liberates people to a new life. According to them you do not get a new life thanks to the redemptive work of Jesus, but you have to make that life with God Himself. They therefore see Jesus as a threat to their views. And so they try to discredit Him.
The scribes, who came over from Jerusalem, now accuse Him of cooperating with the prince of darkness (Mark 3:22; Beelzebul "means lord of the house", another name for the devil).
They say that Jesus belongs to the devil. Jesus takes this very seriously. He sees it this way: When someone casts out an evil spirit, he must be an enemy of the devil. Also, Jesus is stronger than Satan, because He can defeat him every time (Hebrews 2:14,15).
He who casts out an evil spirit must come from the Lord, for God is an enemy of satan, and He is stronger than the evil one.
The attack of the scribes could raise doubts about Jesus' power in the newly chosen disciples.
By saying that He is possessed (Compare Matthew 10:25; John 8:48), they could keep others away from Him by terrifying them.
Jesus recognizes this and therefore refutes their words.
How can the leader of the evil spirits rebel against his kind by freeing people from those evil spirits? Then he is turned against himself (Mark 3: 23-26)!
Now his rule over the people is also affected, but that is because Jesus as the Stronger binds him (Mark 3:27).
Why are the scribes so opposed to Jesus' actions?
They do not want to recognize that the power of God's Kingdom in delivering afflicted people is revealed in Him.
Worst of all, they deny the goodness of God on Earth as a visible reality. This is what Jesus calls blasphemy against the Holy Spirit.
The scribes are very wrong.
Drastic consequences will follow.
Anyone who attributes an unmistakably sanctifying and cleansing work of the Lord to the devil can no longer come right with God (Mark 3:28-30). Jesus does not belong to God's adversary, He belongs to God.
There is no forgiveness from God for this sin. Not now and never (Mark 3:29; N.B. Whoever is afraid of having committed this sin has not committed it!).
But – what a space! – for all other sins there is forgiveness (Mark 3:28)!
Prayer suggestions:
▪︎ Ask the Lord Jesus to redeem you, and give you new life with God
▪︎ Praise Jesus for being the stronger One!
× 0 ×
Twitter: @SchoemakerHarry
Internet: http://harryschoemaker.nl
Website: https://devotionals.harryschoemaker.nl
Facebook: https://www.facebook.com/worldwide.ekklesia/
Facebook Group: https://www.facebook.com/groups/302675914424623/
About Author