Q&A – What happens with the dead
Question
What is happening with the dead, both in Christ Jesus, and not?
Answer
Dead can simply be defined as the termination of life, but it is represented under a variety of aspects in Scripture:‭
‭‭"The dust shall return to the earth as it was" ‭(Ecclesiastes 12:7‭)
‭‭"Thou takest away their breath, they die" ‭(Psalms 104:29‭)
‭‭It is the dissolution of "our earthly house of this tabernacle" ‭(2 Corinthians 5:1‭) the "putting off this tabernacle" ‭(2 Peter 1:13, 14‭)
‭‭Being "unclothed" ‭(2 Corinthians 5:3,4‭)
‭‭"Falling on sleep" ‭(Psalms 76:5; Jeremiah 51:39; Acts 13:36; 2 Peter 3:9‭)
‭‭"I go whence I shall not return" ‭(Job 10:21‭)
‭‭"Make me to know mine end" ‭(Psalms 39:4‭)
‭‭"to depart" ‭(Philippians 1:23‭)
‭‭The grave is represented as "the gates of death" ‭(Job 38:17; Psalms 9:13, 107:18‭)
‭‭The gloomy silence of the grave is spoken of under the figure of the "shadow of death" ‭(Jeremiah 2:6‭)
Death is the effect of sin ‭(Romans 5:12)‭ and not a "debt of nature."
It will happen once to all. (Hebrews 9:27)‭
universal ‭(Genesis 3:19; Romans 5:12‭)
Jesus has by his own death taken away its sting for all his followers ‭(1 Corinthians 15:55–57‭)
There is a spiritual death in trespasses and sins, i.e., the death of the soul under the power of sin (Romans 8:6; Ephesians 2:1,3; Colossians 2:13‭
The "second death" ‭(Revelation 2:11‭) is the everlasting perdition of the wicked (Revelation 21:8‭) and "second" in respect to natural or temporal death.
THE DEATH OF THE CHRIST is the procuring cause incidentally of all the blessings men enjoy on earth. But specially it is the procuring cause of the actual salvation of all his people, together with all the means that lead thereto.
It does not make their salvation merely possible, but certain ‭(Matthew 18:11; Romans 5:10; 2 Corinthians 5:21; Galatians 1:4 3:13; Ephesians 1:7 2:16; Romans 8:32–35‭) ‭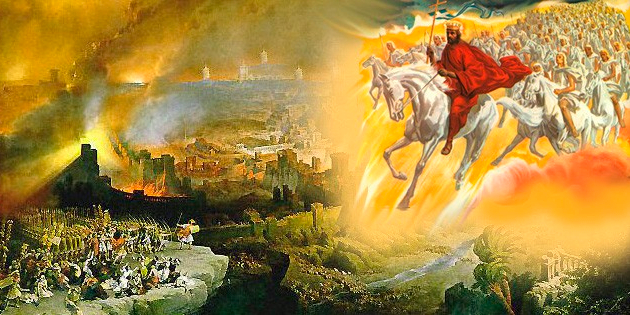 ALL who died, will rise again.
Some for an eternal life with the Christ in His Kingdom, and others, who refused to follow Him, for judgment.
John 5:28-29
²⁸Do not marvel at this; for an hour is coming, in which all who are in the tombs will hear His voice, ²⁹and will come forth; those who did the good deeds to a resurrection of life, those who committed the evil deeds to a resurrection of judgment.
Also Job was wondering "If a man dies, will he live again?", but he too knew that there would come a change, and that God longs for His creation.
Job 14:14-15
¹⁴If a man dies, will he live again? All the days of my struggle I will wait until my change comes. ¹⁵You will call, and I will answer You; You will long for the work of Your hands.
Jesus said in John 14:
John 14:2-3
²In My Father's house are many dwelling places; if it were not so, I would have told you; for I go to prepare a place for you. ³If I go and prepare a place for you, I will come again and receive you to Myself, that where I am, there you may be also.
So when you are following the Christ, you have a great future waiting for you, but when you refuse to follow Him, and refuse to accept Him as your Lord and Savior you will have to face the result of your sinful life. Then judgment is waiting.
Now you still have the chance, repent of your way of life, repent of your sins, and follow Jesus! He is the only way to the Father.
Why should you delay till it is too late, and perish for all eternity?
× 0 ×
Twitter: @SchoemakerHarry
Website: https://devotionals.harryschoemaker.nl