Squatters, who can stop them?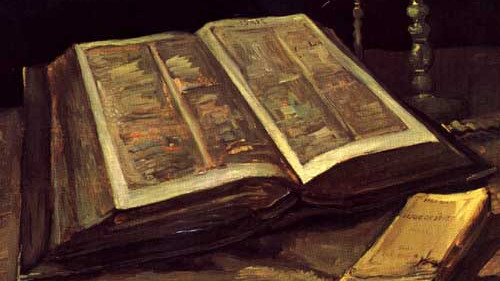 Matthew 12:43-50
⁴³Now when the unclean spirit goes out of a man, it passes through waterless places seeking rest, and does not find it. ⁴⁴Then it says, 'I will return to my house from which I came'; and when it comes, it finds it unoccupied, swept, and put in order. ⁴⁵Then it goes and takes along with it seven other spirits more wicked than itself, and they go in and live there; and the last state of that man becomes worse than the first. That is the way it will also be with this evil generation."
Changed Relationships
⁴⁶While He was still speaking to the crowds, behold, His mother and brothers were standing outside, seeking to speak to Him. ⁴⁷Someone said to Him, "Behold, Your mother and Your brothers are standing outside seeking to speak to You."
⁴⁸But Jesus answered the one who was telling Him and said, "Who is My mother and who are My brothers?" ⁴⁹And stretching out His hand toward His disciples, He said, "Behold My mother and My brothers! ⁵⁰For whoever does the will of My Father who is in heaven, he is My brother and sister and mother."
Devotional
Harsh are the words of Jesus.
Who can bear them?
Jesus speaks to his own people.
▪︎ People who looked for the Messiah, but still did not accept Him.
▪︎ People who themselves had neatly arranged everything in their lives, but did not want their lives to be filled by God's Spirit.
Eventually their lives will then fall prey to many evil spirits!
Harsh words.
But what do those words of Jesus mean?
In any case, never underestimate evil spirits.
You cannot master them yourself.
In the story of Jesus, an unclean spirit was sent out of a man.
He left a big mess. But the homeowner has cleaned up everything very neatly. However, he does not reckon with the fact that he is not yet rid of the evil spirit.
At some point he returns.
Suppose he then finds the house that he had to leave, neatly, tidy and empty. A delicious squat!
He will take possession of the house along with an even worse troop of evil spirits.
Whoever puts his own life in order is not there yet.
It must also be filled with the Spirit.
The Pharisees had neatly organized religious life in Israel.
After the pigsty, the cause of the exile, it seemed a lot. But that life was not filled with the Spirit. Therefore, the breakdown will eventually be even worse than before.
These words of Jesus are a great warning.
The congregation is not ready when everything looks neat and orderly.
You are not ready if you have things in order in your life.
Our lives must be filled with the Spirit.
We find out how this happens in Matthew 12:46-50.
Jesus' mother and brothers seek Him.
Jesus is so distant to them…
But He also does something else. He points out his family: the people there before Him who listen attentively to Him, they have been given a place in his "house".
In doing so, Jesus shows who He is: the Son of the Father in heaven.
And He is out to give us a home with Him if we will listen to Him.
We are safe with Him.
With Him we need not be afraid of evil spirits.
They can't compete with Him!
Question
How can we prevent evil spirits from nesting in our lives and in our congregation?
prayer suggestion
Ask the Lord to keep you safe with Him
□ ■ □
Read more of these messages at: https://devotionals.harryschoemaker.nl
Download your Bible pictures from: http://bijbelplaatjes.nl
Email: devotionals@harryschoemaker.nl
Twitter: @schoemakerharry