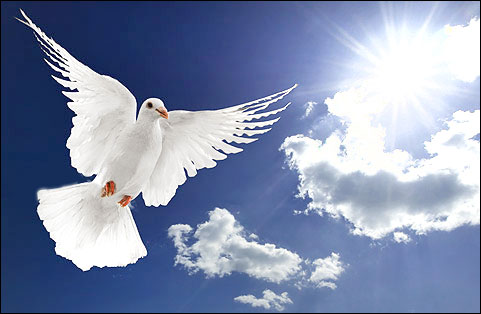 Zechariah 4:5-6 NASB
⁵So the angel who was speaking with me answered and said to me, "Do you not know what these are?" And I said, "No, my lord." ⁶Then he said to me, "This is the word of the Lord to Zerubbabel saying, 'Not by might nor by power, but by My Spirit,' says the Lord of hosts.
Devotional
There are times in each of our spiritual lives when we face challenges far too big for our own resources and strengths.
Zerubbabel faced such a challenge.
God sent a prophet to remind him, and us through him, that our greatest victories will not be won by our power and might.
No, these greatest victories, the ones that catch us up in God's great story of salvation, will occur when we trust that God's power is greater than our weakness and God's might is greater than our insufficiency.
The real question that each of us must face is very simple:
In our personal lives, and in our ministry efforts, where do we place our trust and what is the source of our confidence?
Are they in our abilities, skills, insight, and strength, or in God's?
Prayer suggestions
Ask God to forgive you for trusting in your own power too much.
Ask God to forgive you for being overwhelmed and afraid by the obstacles, challenges, and opportunities placed before me.
Ask God to stir you to trust that His power, through the Holy Spirit, is at work in you and in His Church.
Read more of these messages at: https://devotionals.harryschoemaker.nl
Download your Bible pictures from: http://bijbelplaatjes.nl
Follow me on Twitter: @schoemakerharry
Email: devotionals@harryschoemaker.nl